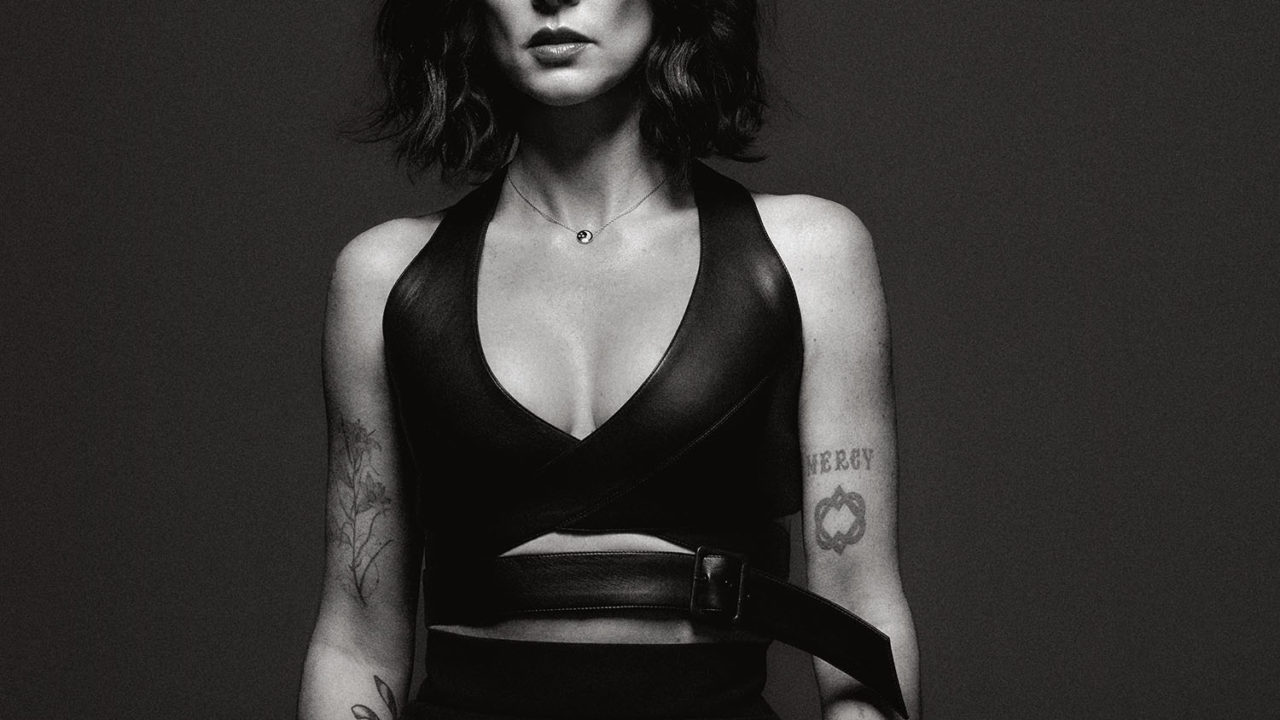 Amanda Shires
Grammy and Americana-award-winning singer-songwriter and virtuoso violinist Amanda Shires has pushed the reset button, releasing an album that is so unlike anything she has ever recorded before that you would be tempted to think it's her debut album instead of her seventh. Take It Like a Man is a fearless confessional, showing the world what turning 40 looks like in 10 emotionally raw tracks, and as the title track intimates, not only can she "take it like a man," but more importantly she can "Take it like Amanda," as the last line proclaims— the clue to the entire album, and perhaps Shires herself.
"I wrote that last line, 'take it like a man,'" says Shires from her barn/studio located about 30 minutes outside of Nashville. "Then I changed it. I realized you can try and do what they say and take it like a man and show that you can withstand anything. But truly you can only take it like yourself."
The native Texan got her start playing fiddle with the legendary Texas Playboys at 15. She toured and collaborated with John Prine, Todd Snider, Justin Townes Earle and others, and has long been a member of husband Jason Isbell's 400 Unit band. Winner of the Americana Music Association's 2017 Emerging Artist of the Year award, she has released a series of rapturously received solo albums.
 "I realize I have a responsibility to tell the truth and if it empowers someone, all the better," Shires says, who is often seen donning one of her trademark hats from her vast collection. "My goal is to accurately explain my feelings to myself and hopefully find folks out there that feel or have felt the ways that I do. I share so much personal information so that others don't have to feel alone."
That's something she has achieved superbly on her new album, thanks in large part to a creative rebirth inspired by a chance encounter. Shires had no plans to record an album during the pandemic … if at all. A couple of events left her disenchanted with some of her choices, musical and otherwise, and had her wondering if she should continue.
"Everything on the record is autobiographical. I didn't hold anything back. Then, if the details were boring I infused other stories," she laughs. "Like my granddad said, if your story's not good enough just make it better."
"I think what I've learned is any time you get your heart broke, from love, music, your business, your life, you always think that's it!" Shires reflects. "But it hardly ever is. You look back and say 'I'm glad that wasn't it at all.' It's a cycle that keeps repeating over and over, like Gabriel García Márquez's A Hundred Years of Solitude. The end is rarely the end; it's just another loop of the wheel. Matters of the heart get confusing. But when you're in need of something, somehow the universe gives it to you if you can just hold on a little bit longer."