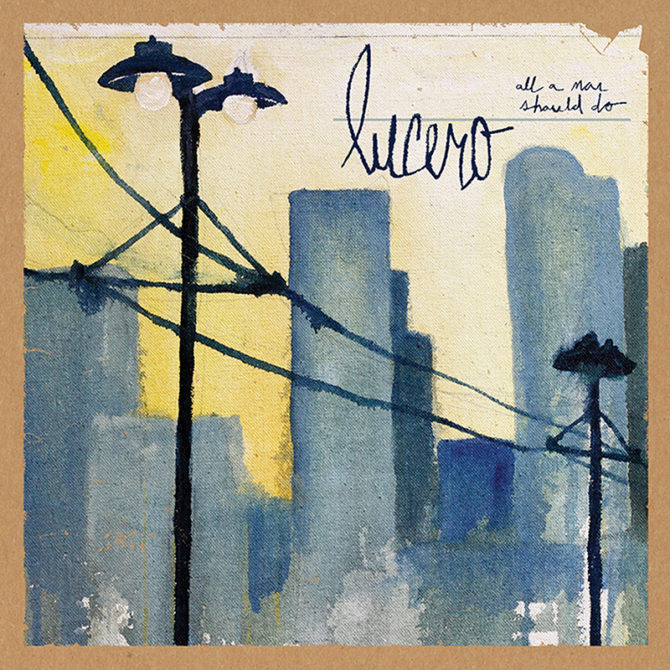 2015
All A Man Should Do
Baby Don't You Want Me
Went Looking for Warren Zevon's Los Angeles
The Man I Was
Can't You Hear Them Howl
I Woke Up In New Orleans
Throwback No. 2
They Called Her Killer
Young Outlaws
I'm In Love With A Girl
My Girl & Me in '93
Get All A Man Should Do: Official Store | iTunes | Amazon | Google Play |
"I'm not sure if it was a conscience effort or [if it] just happened, but we've been wanting to get back to the older prettier sound," said guitarist Brian Venable of the more acoustic direction the band has taken in this latest effort. The record was recorded at Ardent Studios in Memphis with producer Ted Hutt, who worked with the band on their previous two records and has also produced albums for Flogging Molly and Old Crow Medicine Show.
"I like the ideas of trilogies," said Venable. "Once we break in a producer and learn how each other communicate, it becomes easier to work together."
While an impressive collection of new original numbers on the album showcase Ben Nichols' continued growth as a songwriter, All A Man Should Do also includes Big Star cover "I'm In Love With a Girl," featuring Big Star drummer Jody Stephens.
"We are part of Memphis, and they are definitely a part of Memphis history," said Venable. "We had never done a cover song on a record before, and it just seemed to make sense—especially with the sounds we were experimenting with on the new record. Jody was stoked to be apart of it. Recording at Ardent, he was always poking his head in to listen and say hey."
Head To Your Local Independent Record Store
Exclusive to indie record stores and limited to only 1,372 copies (a nod to the band's old home address and album "1372 Overton Park"), each jacket is individually hand-stamped and numbered by ATO Records.  The vinyl is made with a combination of randomly mixed colors, making each copy of this release truly unique.