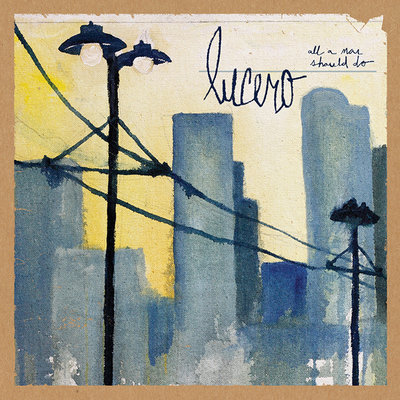 2015
All A Man Should Do
Baby Don't You Want Me
Went Looking for Warren Zevon's Los Angeles
The Man I Was
Can't You Hear Them Howl
I Woke Up In New Orleans
Throwback No. 2
They Called Her Killer
Young Outlaws
I'm In Love With A Girl
My Girl & Me in '93
Following the release of 2012's Women and Work, Lucero's new album All A Man Should Do contains some of the most resonant lyrics Ben Nichols has ever written. They read like chapters from his life: the duality of relationships, getting older, finding where you want to be in this world and more.
Working with producer Ted Hutt (Old Crow Medicine Show, Flogging Molly) for a third time at Memphis's Ardent Studios, the band felt comfortable enough to take some chances with a palette of new tones that sound understated yet powerful, bringing life to the stories behind the lyrics without overshadowing them
This is a Memphis record in the greatest sense and a perfect finish to the three-part love letter to a city that brought them up and made Lucero what they are today.