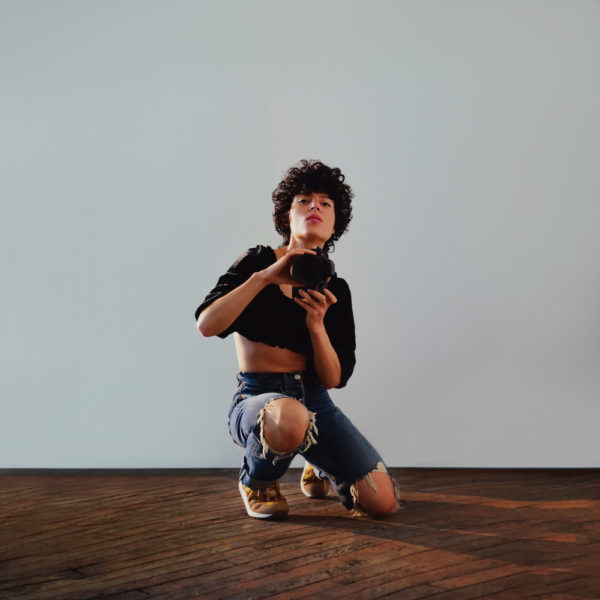 2023
Special Occasion
New York native Emily King released her latest studio album Special Occasion. The new body of work is King's first album in 4 years, following her multi-Grammy-nominated Scenery. Across eleven dynamic tracks, including "This Year," "False Start," and "Bad Memory" (featuring special guest Lukas Nelson),  King shares a real-time exploration of the endless dimensions of heartbreak. Using music as a means of meditation, King works through the most overwhelming emotions with ineffable grace and resilience.
"Medal" is a joyfully upbeat song punctuated by driving-low end bass, rhythmic hand claps, and a soaring chorus. "I'd had this melody in my head for a very long time," Emily King explains. "It was a slow song until I got in the studio with my producer (multi-instrumentalist, Grammy-nominated Jeremy Most) and we picked up the tempo. He started playing this funky bassline on the chorus and it was like instant joy! The lyric was 'I wanna be the girl with the medal' like, I want that shiny feeling you get when the person you have a crush on gives you their attention. These days though, I've been singing the song to myself which gives it a slightly different meaning. Like, 'Hey you are the prize girl!' 'You are the medal and you already won yourself!' Ha. Makes me feel good and then I get to dancing."
Emily gave fans an early taste of the project through her riveting single "This Year."  The beat-driven airy track expresses both profound regret and passionate resolve, detailing the emotional complexity of waiting for unrequited love, instead of spending passing time living her best life.
Special Occasion sees King bring ever-evolving levels of depth and nuance to her songwriting, rooting each revelation into a mesmerizing blend of soul, R&B, and forward-thinking pop. "It's about trying to find some kind of light in the middle of your hardest times: those moments when you don't really have anything to celebrate, you're just alone and sitting in those feelings and trying to make sense of it all," King explains.  
The new album is the follow-up to King's critically-acclaimed Scenery LP. Heralded by Pitchfork as "sleek, vibrant R&B," Scenery earned King two 2020 Grammy nominations — Best R&B Song for her single "Look at Me Now" and Best Engineered Album, Non-Classical. The album's opening track "Remind Me" can currently be heard in the new Netflix film Your Place Or Mine starring Reese Witherspoon and Ashton Kutcher. King also earned a 2020 Grammy nomination in the Best R&B Performance category for her standalone single "See Me," released in support of the Black Lives Matter movement. The New York Times called the single "fragile but tenacious."