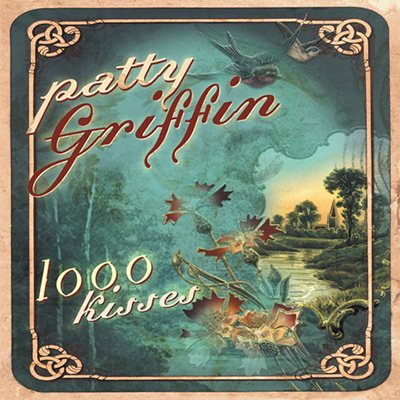 Patty Griffin's '1000 Kisses' Available on Vinyl for First Time Ever – Out 4/15
On April 15th, ATO will release Patty Griffin's monumental 2002 album 1000 Kisses on vinyl for the first time. Newly remastered, it includes a 16 page 7.5" lyric booklet and digital download. 
Order the album at the ATO Store
Griffin's official 3rd album, Silver Bells, was held hostage in a typical post 90's major label vice of mergers, layoffs, and uncertainty about what to do with an actual artist. With the album on the shelf indefinitely (it eventually saw the light in 2013), Griffin was free to follow her instincts creatively. Around the same time, her guitarist Doug Lancio was building an informal home studio in his Nashville basement and suggested she come by to do some recording for fun. Griffin says: "I had all these songs that got passed over for other records because they weren't obvious pop songs… so I said to Doug, 'Why don't we co-produce my next record?'". 1000 Kisses was recorded over 5 days. It was the first of 4 albums for ATO and went on to be nominated for a Grammy award.