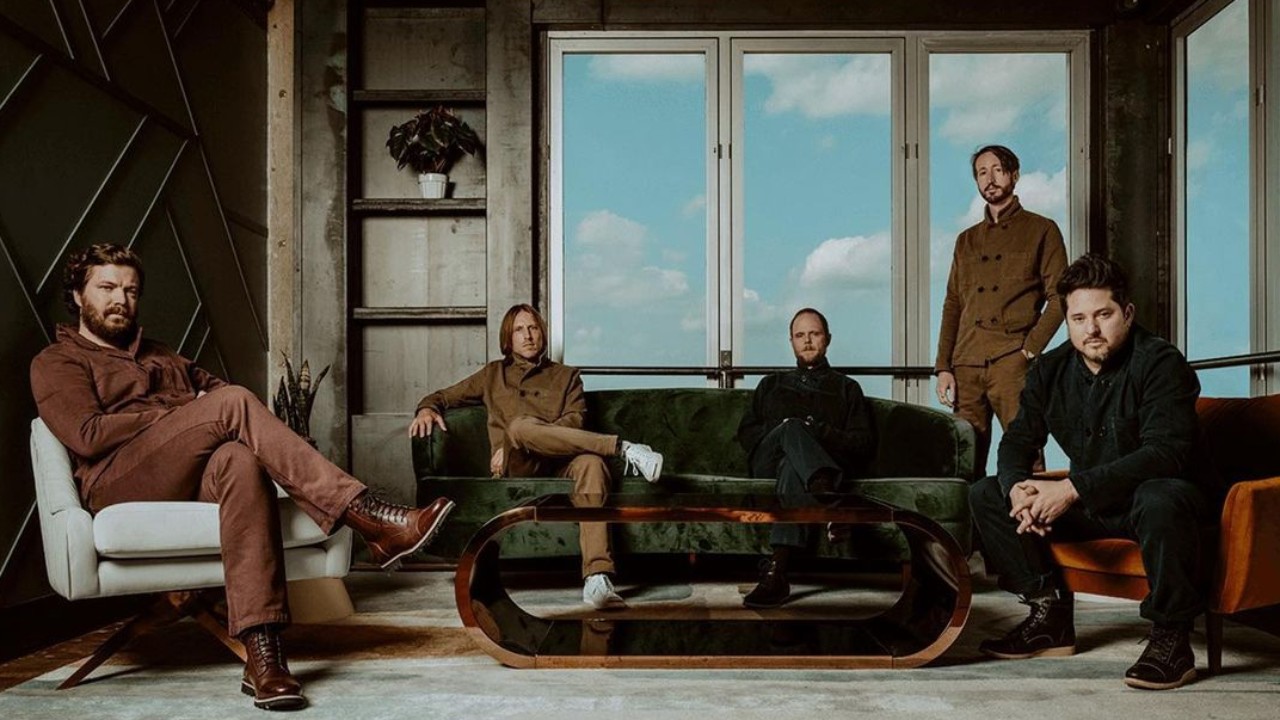 Midlake Announces Fifth Studio Album 'For The Sake of Bethel Woods'
Midlake eagerly announces their fifth studio album, For The Sake of Bethel Woods, their first since Antiphon in 2013. The new album arrives on March 18, 2022, via ATO Records in North America.
Loss and hope, isolation and communion, the cessation and renewal of purpose. Timeless and salient, these themes echo throughout For The Sake of Bethel Woods. Produced to layered, loving perfection by John Congleton, the new album has immersive warmth and mystery from a band of ardent seekers, one of our generation's finest: a band once feared lost themselves by fans, perhaps, but here revivified with freshness and constancy of intent.
Pre-order the 180- gram blue seafoam wave deluxe vinyl here.
The announcement comes with the album's first single. "Meanwhile… is a song referencing the time in between what transpired leading up to our hiatus in '14, and what inspired us to reconvene in '20," says Eric Pulido. "The former being an unhealthy and unsustainable place that called for pause and the latter a serendipitous visit from Jesse's late father (Dave Chandler, depicted on the album cover) in a dream encouraging him to reunite with the band. Everyone had their respective experience during the uncertain time apart culminating in a confident and celebratory return to form."