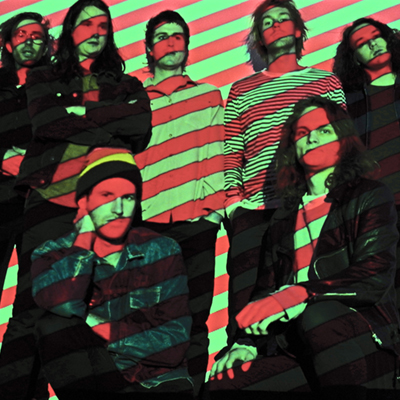 King Gizzard announces "Flying Microtonal Banana" & Tour: Listen to 3 New Songs
King Gizzard's newest album FLYING MICROTONAL BANANA is out February 24 – pre-order now from ATO and get a free, limited edition King Gizzard zine. You'll also instantly download "Rattlesnake", "Nuclear Fusion", and "Sleep Drifter" when you pre-order, and receive an early download of the album on February 20.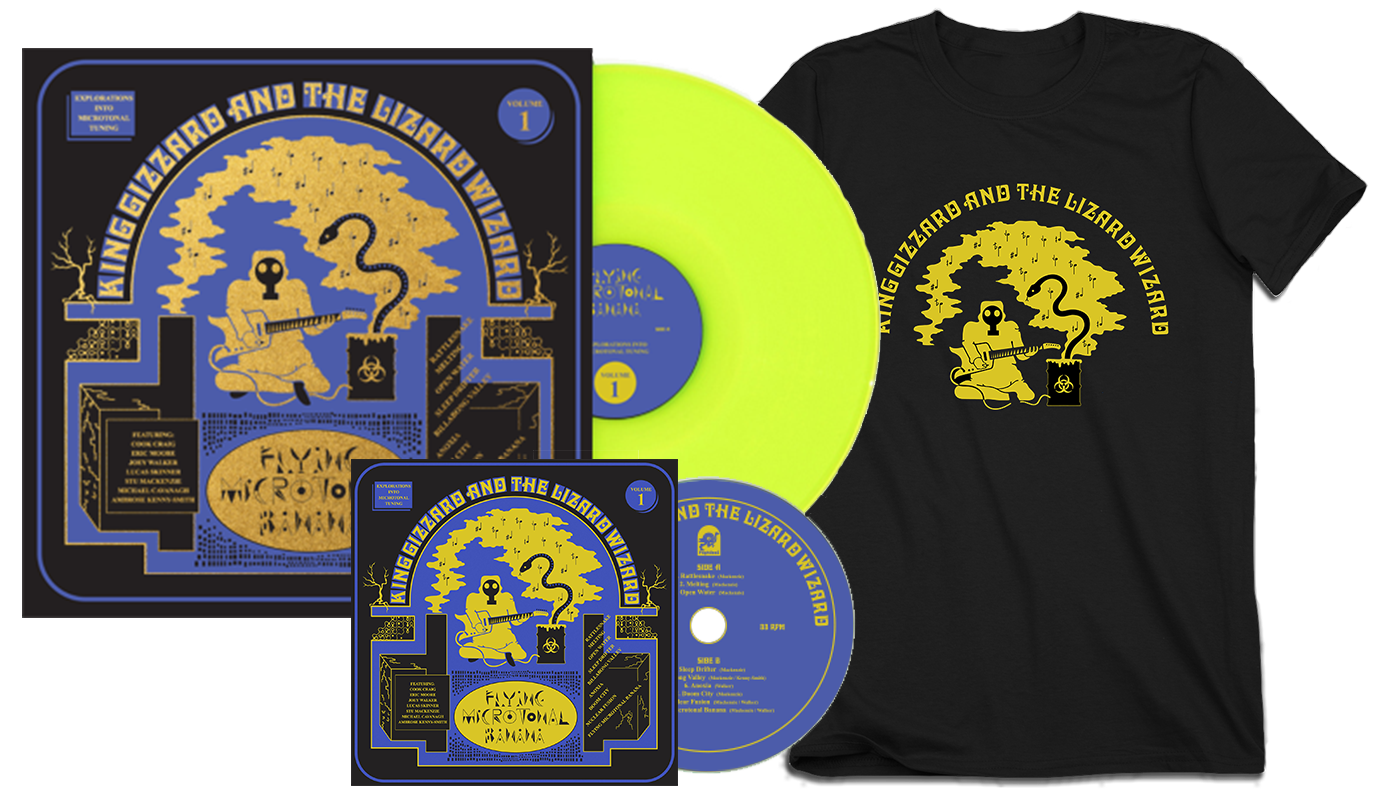 Flying Microtonal Banana is King Gizzard's first-ever experience in microtonal tuning, which features intervals smaller than a semitone and not found in customary Western tuning octaves.
"Earlier this year we started experimenting with a custom microtonal guitar our friend Zak made for Stu," further explained drummer Eric Moore. "The guitar was modified to play in 24-TET tuning and could only be played with other microtonal instruments. We ended up giving everyone a budget of $200 to buy instruments and turn them microtonal. The record features the modified electric guitars, basses, keyboards and harmonica as well as a turkish horn called a Zurna." – Eric Moore
US TOUR DATES
3/29 – Washington DC – 9:30 Club^#
3/30 – Philadelphia, PA – Trocadero Theatre^#
3/31 – New York, NY – Webster Hall^#
4/2 – Boston, MA – Royale^#
4/3 – Portland, ME – Port City Music Hall^#
4/4 – Montreal, Canada – Fairmount Theatre^#
4/5 – Toronto, Canada – Danforth Theatre^#
4/6 – Detroit, MI – Magic Stick^#
4/7 – Cleveland, OH – Beachland Ballroom^#
4/8 – Chicago, IL – Metro^#
4/9 – Seattle, WA – Neumos^
4/10 – Vancouver, BC – Vogue Theatre^
4/11 – Portland, OR – Revolution Hall^
4/12 – San Francisco, CA – The Fillmore^
4/14 – Indio, CA – Coachella
4/18 – Las Vegas, NV – The Pool at Hard Rock Hotel & Casino Las Vegas^
4/19 – Phoenix, AZ – The Crescent Ballroom^
4/21 – Indio, CA – Coachella
^ with ORB
# with Stonefield
EUROPEAN TOUR DATES
5/31 – 6/4 – Barcelona, Spain – Primavera Sound Festival 2017
6/3 – London, UK – Field Day 2017
6/8 – 6/10 – Porto, Portugal – NOS Primavera Sound 2017
6/14 – Manchester, UK – Albert Hall
6/15 – London, UK – O2 Forum Kentish Town