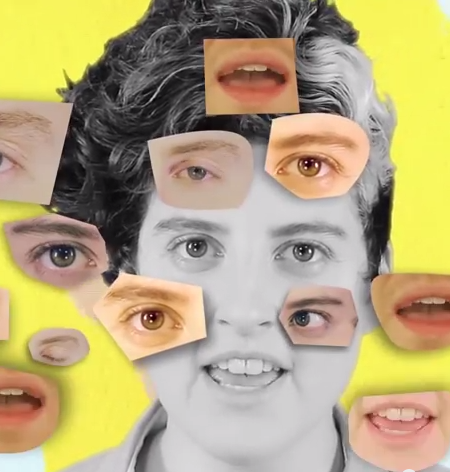 The Belle Brigade release video for "Ashes"
The video for "Ashes," The Belle Brigade's first single from their upcoming March 25 release, Just Because, premiered recently at Entertainment Weekly. The clip, which was directed by the Kolton Brothers, can be seen here.
"For this video we wanted more of a visual concept than a storyline, where the colors and the images create a feeling, rather than a story adding another emotional dimension to the song. We were excited by the idea of animation, but also wanted to be in it. The video by the Kolton Brothers is a great bridge between all these things," says Ethan Gruska, who co-founded The Belle Brigade with his sister Barbara.
"We had a lot of fun, shooting every twisted facial expression we could make in front of the green screen," recalls Barbara Gruska. "I think The Kolton Brothers spent seventeen hundred thousand hours editing and rendering it?  Is that right?  Yeah, that was the number. And we just got to reap the benefits!"
The Belle Brigade will be previewing songs from the new album Just Because during a February residency at The Echo in Los Angeles, CA, performing each Tuesday (February 4, 11, 18, 25). The L.A.-based siblings will be joined on stage by bassist Keith Karman, who has played with them previously, and John Wood (The Black Keys) on keyboards. Barbara and Ethan penned 10 songs for Just Because, writing some together and others independently. Recorded with engineer/co-producer Shawn Everett, the music is artfully arranged, with enticing melodies and pop harmonies, fueled by the interplay of driving rhythms between Barbara's drums and Ethan's guitars. Bram Inscore and Blake Mills, who also performed on The Belle Brigade's debut, joined them in the studio and the band once again enlisted the legendary Bob Ludwig to master the album.
"Ashes" is available now on iTunes. The single is from The Belle Brigade's new album, Just Because, which will be released on March 25 by ATO Records. Fans who pre-order the album on iTunes will instantly receive a download of "Ashes."  Just Because can also be pre-ordered here.