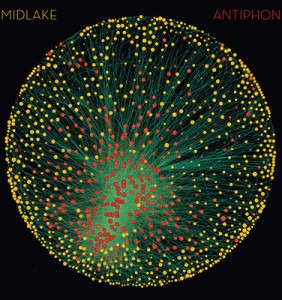 Midlake's New Album "Antiphon" Out Now!
Midlake's new album Antiphon is out now!
"It feels like Midlake's best album in years." – NPR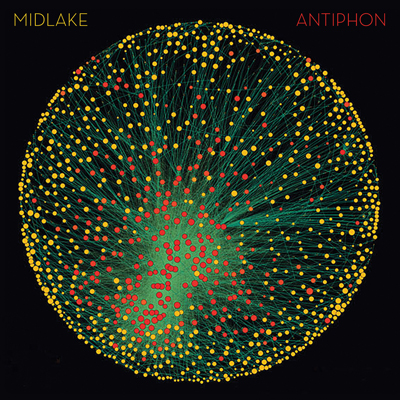 The album is also currently streaming on NPR's First Listen.  You can stream and read the article here
Antiphon is the 4th studio album for the Denton, TX based indie-rock veterans, and anyone who knows Midlake's preceding albums will recognize some constituent parts of Antiphon: the quirky psychedelia of 2004 debut Bamnan and Slivercork, the '70s soft-rock strains of breakthrough album The Trials Of Van Occupanther and the Brit-folk infusion of 2010's The Courage Of Others. But their fourth album is another fascinating departure, but also a logical progression.
Recorded at their studio in Denton, the self produced Antiphon came together in six months and was mixed by Tony Hoffer (Belle and Sebastian, M83, Beck). According to singer/guitarist Eric Pulido, "Antiphon is the most honest representation of the band as a whole, as opposed to one person's vison that we were trying to facilitate." "It's always through the scope of Midlake," said Pulido of the new record, "but on Antiphon we wanted to embrace the psychedelia, style and nuance you might hear in bands from yesteryear while also being aware of music influences leading up to and present now. The result was less folk and more rock. Less nostalgic and more progressive. Now the sky's the limit."
NPR recently claimed that "Midlake does grand the way Pink Floyd did", while Stereogum called Antiphon "Stellar… warm and inviting". The album was made available a week early as a special collector's piece bootleg vinyl, with 500 limited edition, hand stamped, and hand numbered split-color vinyl available at indie retail stores across the country. Midlake will kick off their North American tour November 5th at Brighton Music Hall in Boston, and will be playing with Pearl Jam November 15th in Dallas and November 16th in Oklahoma City. For a full list of tour dates, including recently announced shows with The Flaming Lips on December 30th and 31st, check out the band's website.