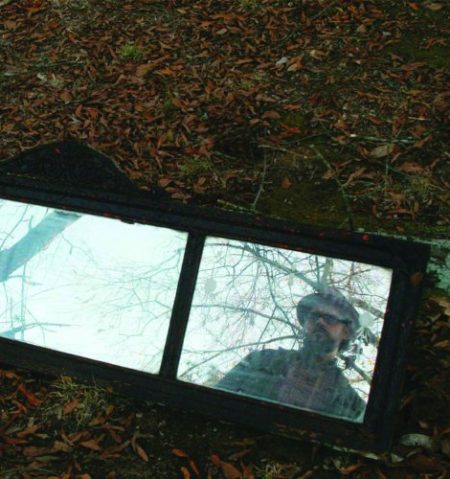 Patterson Hood's New Album, "Heat Lightning Rumbles in the Distance," Is Available Now!
"I think we made the most intimate and personal record of my career and I'm extremely proud of how it all turned out," says Patterson Hood. Heat Lightning Rumbles in the Distance, his third solo album, is out today on ATO Records.
The record started as a book, based on Hood's turbulent experiences after moving to Memphis in 1992. "I was 27, my band broke up, I got divorced… my car got stolen, our band's truck got stripped and I fell in love. I fell out with my family (who I was very, very close to) and had my heart broken. "
The book gradually morphed into an album: 12 songs, recorded in Hood's hometown of Athens, GA. According to Hood: "The songs begin in the period that the book was set in, but don't end there, as they really just were the impetus for writing about the life I am living now and contrasting it with the troubled times of two decades ago.
Rolling Stone premiered the record's first single, "Come Back Little Star," on July 18th. The song is a gripping tribute to the late Athens singer-songwriter Vic Chestnutt, co-written by Kelly Hogan, who lends vocals to both "Come Back Little Star" and "After the Damage."
The album also features all of the current members of the Drive-By Truckers, as well as co-producer, bassist, and long-time Hood collaborator David Barbe, Centro-matic members Will Johnson and Scott Danbom, cellist Jacob Morris, and Hood's father, legendary Muscle Shoals bassist David Hood.
Heat Lightning Rumbles in the Distance is available now. Head on over to iTunes, Amazon, or your local record store to pick up your copy!
Patterson Hood is hitting the road this fall in support of the record, both solo and with his band, the Downtown Rumblers. The tour includes dates in New York, London, Spain, and at Austin City Limits.
September
14 – Pinnacle, NC @ Jomeoke Music and Arts Festival *
15 – Charlottesville, VA @ The Southern Cafe and Music Hall *
16 – Philadelphia, PA @ World Cafe Live Downstairs *
17 – New York, NY @ Bowery Ballroom *
18 – Boston, MA @ Paradise Rock Club *
20 – Hudson, NY @ Club Helsinki *
22 – Chicago, IL @ City Winery *
23 – Chicago, IL @ City Winery *
24 – Minneapolis, MN @ Fine Line Music Cafe *
27 – Portland, OR @ Star Theatre *
28 – Portland, OR @ Star Theatre *
29 – Vancouver, British Columbia @ Biltmore Cabaret *
October
1 – Seattle, WA @ Tractor Tavern *
2 – Seattle, WA @ Tractor Tavern *
6 – Los Angeles, CA @ Masonic Lodge at Hollywood Forever Cemetery *
7 – San Diego, CA @ Anthology *
10 – Austin, TX @ Cactus Cafe *
11 – Austin, TX @ Cactus Cafe *
12 – Austin, TX @ Austin City Limits Festival *
November
4 – Munich, GE @ Muffathalle (w/ Alabama Shakes) ^
5 – Berlin, GE @ Astra (w/ Alabama Shakes) ^
6 – Barcelona, Spain @ Sidecar ^
7 – Madrid, Spain @ Teatro Lara ^
8 – Orense, Spain @ Cafe Pop Torgal ^
9 – San Sebastian, Spain @ Teatro Victoria Eugenia ^
11 – Oslo, Norway @ John Dee ^
12 – Helsinki, Finland @ Savoy Theatre ^
13 – London, UK @ Union Chapel ^
15 – Enschede, Holland @ Crossing Border ^
16 – The Hague, Holland @ Crossing Border ^
^ – Patterson Hood Solo
* – Patterson Hood & The Downtown Rumblers