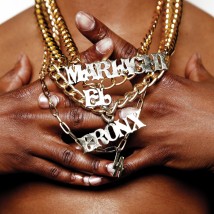 NPR Presents a Tiny Desk Concert with Mariachi El Bronx
Mariachi El Bronx recently stopped by the NPR offices to record an intimate performance. Squeezed into Bob Boilen's trademark Tiny Desk, the band delivered three acoustic tracks to a packed room.
Felix Contreras commented on Mariachi El Bronx's transition from L.A. punk saying, "They've managed to reinvent themselves with exceptional authenticity. They play with just the right amount of passion and pathos; they pick and strum and blow as if they've studied the masters; and they don't look out of place in the pants and jackets."
Check out the video below and click here to read the full write-up!