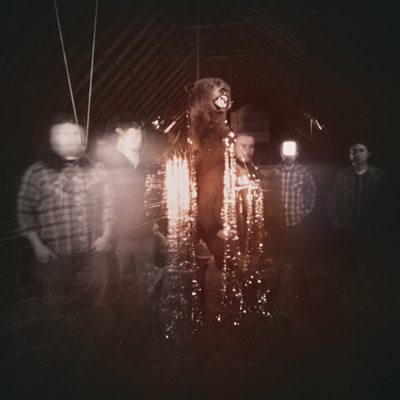 My Morning Jacket to Release "It Still Moves (Deluxe Reissue)" on May 27th
On May 27, 2016, My Morning Jacket will re-issue 2003's It Still Moves remixed and remastered as a special deluxe package with new artwork and exclusive photos. It will include frontman Jim James' ten original demos plus three unheard tracks from the original sessions on 4 x LP 180 gram vinyl and 2 CD in expanded soft-pak. For James, It Still Moves was the only My Morning Jacket album he could look back on and wish that some things were different about it. So, with the help of the band's longtime friend Kevin Ratterman behind the mixing desk, James revisited and tweaked all the old material & remastered by Bob Ludwig at Gateway Mastering, this new version still has that shimmering grandeur that lent it such a singular identity, but there is an increased strength and clarity to it now.
Pre-Order on iTunes | Amazon| My Morning Jacket Official Store

"Everybody can relate to something they've done in their life where you didn't know it at the time, but you were rushed through finishing it," James said. He cites the band's aggressive touring schedule as a reason behind them leaving the album somehow unfinished. When ATO approached him about the idea of reissuing It Still Moves as a part of the label's fifteenth anniversary, he took the opportunity to dig back in and re-sculpt the album.

In addition to pillars of My Morning Jacket's catalog such as "One Big Holiday" and "Golden", the re-issue is also accompanied by James' original acoustic demoes of It Still Moves. This is still the way James writes, getting down the core snapshot of an idea before bringing it to the band and reworking it with their titanic sound. "I feel lucky to have had so many songs that feel like there are chances to go in other directions," James said. This is the stuff that is just James in his bedroom, working the idea out. "It definitely feels more lonely," he says. "Maybe more haunting."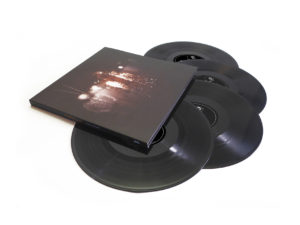 It would've been hard to tell back when My Morning Jacket released It Still Moves, but the then-young band's third album would serve as a conclusion to one part of their story. It Still Moves both expanded their early style outward as far is it could go, while also grounding it.
After It Still Moves, My Morning Jacket reconfigured themselves, with James and the unstoppable rhythm section of bassist Tom Blankenship and drummer Patrick Hallahan now joined by keyboardist Bo Koster and guitarist/multi-instrumentalist Carl Broemel. They had perfected a version of themselves here, and the only way forward was to dream it up again in some new form.
Everything would shift for My Morning Jacket after It Still Moves. As the conclusion to their initial trilogy of albums, it remains one of their most pivotal releases.
Track List
Mahgeetah
Dancefloors
Golden
Masterplan
One Big Boliday
I Will Sing You Songs
Easy Morning Rebel
Run Thru
Rollin Back
Just One Thing
Steam Engine
One In The Same
En La Ceremony
Grab A Body
That's Too Bad
Mahgeetah (Demo)
Dancefloors (Demo)
Golden (Demo)
Masterplan (Demo)
I Will Sing You Songs (Demo)
Easy Morning Rebel (Demo)
Run Thru (Demo)
Rollin Back (Demo)
Steam Engine (Demo)
One In The Same (Demo)