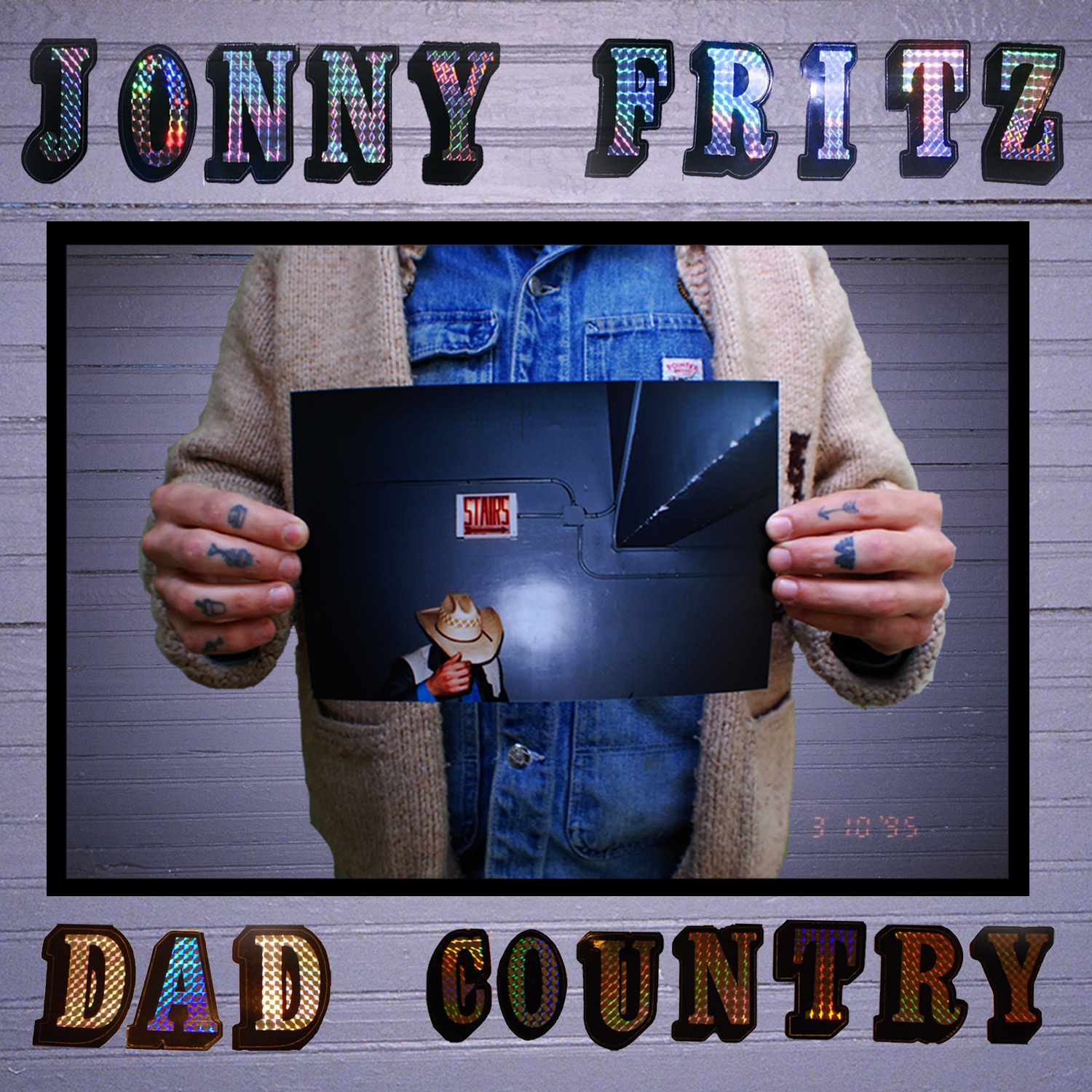 Rolling Stone Artist to Watch: Jonny Fritz "Dad Country" Out Now! + New Video

Jonny Fritz is featured as Rolling Stone's ARTIST TO WATCH along with the premiere of the Dad Country album trailer with footage in Jackson Browne's studio featuring Dawes. The footage was shot by 2013 Tribeca Film award-winning director, Sean Dunne.


http://www.rollingstone.com/music/videos/artist-to-watch-jonny-fritz-20130513
Artist to Watch: Jonny Fritz
Former Jonny Corndawg wonders, 'Have You Ever Wanted to Die?'
By John D. Luerssen
May 13, 2013 3:20 PM
Shot in black and white in Jackson Browne's recording studio, the video for Jonny Fritz's "Have You Ever Wanted to Die?" shows a haunting, reflective side of the Nashville-based singer and songwriter. Backed by members of Dawes (Taylor Goldsmith produced the track's parent album, Dad Country) the pensive follow up to the singer's CMT-friendly "Goodbye Summer" is more akin to Ryan Adams than Clint Black.
"This is the only song we didn't mess with too much arrangement-wise," says Fritz – who previously released two albums as Jonny Corndawg. "How you hear it is exactly how I wrote it. This might be my favorite song."


Nashville songwriter Jonny Fritz has released the second track from his ATO Records, debut Dad Country! Click below to Purchase today!
Titled "Goodbye Summer," the track is a non-glamorous, droll observation of the touring lifestyle and the kind of people you meet on the road, including an older "lover with a wedding ring." Featuring Jonny's distinctive, expressive vocals set against honkytonk fiddle, it's a fresh take on the classic, pure country sound.  Jonny's songs are about the things people think but don't dare say out loud. "The things that get me to want to write a song are the things that I find funny, and the things I find funny are the things that offend people or are swept away or go unnoticed or unsaid," he says. "They carry so much more weight because they've never been touched on."

Part of the new young indie country scene out of Music City USA, Jonny's new genre of "Dad Country" — his response to being labeled "outlaw country" — has found him written up everywhere from CMT to Esquire Magazine, who selected Jonny as one of SxSW 2013's acts not to miss. Paste Magazine also selected Jonny as a "band to see" at SxSW and his festival shows were sought out and reviewed by many publications and blogs, and an early review on No Depression praised the album as one of the year's best to date for its"slightly Gothic flavor, actual stories, melodic tunes and a singer with a memorable voice."
Currently on tour with Heartless Bastards, Jonny will join The Devil Makes Three for a month of shows taking him through mid-April and has just announced June dates with the Alabama Shakes (scroll down for  complete tour schedule). Accompanied by fiddler/ vocalist Josh Hedley, Jonny will be performing songs from his albums I'm Not Ready to Be a Daddy and Down On the Bikini Line as well as Dad Country. Recorded at Jackson Brown's Los Angeles studio and in Jonny's hometown of Nashville, TN and has a great Nashville-meets-West Coast vibe; the album was co-produced by Taylor Goldsmith of Dawes and features Taylor and Griffin Goldsmith, Tay Straithairn and Wylie Gelber along with Spencer Cullum Jr. and Joshua Hedley.  Dad Country is also his first release under his real name Fritz, with Jonny ditching the "Corndawg" moniker he'd carried since his early teens.
It's been a long journey for Jonny, who dropped out of high school a decade ago. Born in Montana and raised in Virginia, he grew up in the middle of mountains and weirdos of every allegiance and left home early to tour the country on his motorcycle, selling just enough music to keep his freedom and gas in his tank.  He eventually wound his way toward Tennessee. While immersing himself in Nashville's music world, Jonny began running marathons from Philadelphia to Barcelona and pounding out his signature leather works — the dog collars and guitar straps — now seen all over Nashville and half the musical universe.
These days, he's put down roots in Tennessee and has even gone and bought himself a house."This is the dream life. I couldn't really ask for anything else."
JONNY FRITZ on tour:
* 4/17-5/11 Supporting DEVIL MAKES THREE
^ 6/18-6/23 Supporting ALABAMA SHAKES
WE 4/17       RIDGEFIELD, CT      RIDGEFIELD PLAYHOUSE *
TH 4/18      BROOKLYN, NY      MUSIC HALL OF WILLIAMSBURG *
FR 4/19      BUFFALO, NY      TOWN BALLROOM *
SA 4/20      TORONTO, ONT     THE OPERA HOUSE *
SU 4/21       GRAND RAPIDS, MI      PYRAMID SCHEME *
WE 4/24      CLEVELAND, OH      HOUSE OF BLUES – CAMBRIDGE ROOM *
TH 4/25       INDIANAPOLIS, IN      DELUXE *
FR 4/26      MILWAUKEE, WI      TURNER HALL *
SA 4/27      MADISON, WI      MAJESTIC THEATRE *
SU 4/28      DAVENPORT, IA      THE REDSTONE ROOM  *
TU 4/30      KANSAS CITY, MO      THE RECORD BAR *
TH 5/02      NORMAN, OK     OPOLIS *
SA 5/04      AUSTIN, TX      ANTONE'S *
SU 5/05      HOUSTON, TX      FITZGERALD'S UPSTAIRS *
WE 5/08      LITTLE ROCK, AR      REVOLUTION MUSIC ROOM *
TH 5/09      MEMPHIS, TN      THE HI-TONE CAFÉ *
FR 5/10      ST. LOUIS, MO      BLUEBERRY HILL *
SA 5/11      LOUISVILLE, KY      HEADLINERS MUSIC HALL *
TU 6/18      COLUMBUS, OH      LC PAVILION – OUTDOORS ^
WE 6/19      DETROIT, MI      ROYAL OAK MUSIC THEATRE ^
SU 6/23    PORT CHESTER, NY    THE CAPITOL THEATRE ^