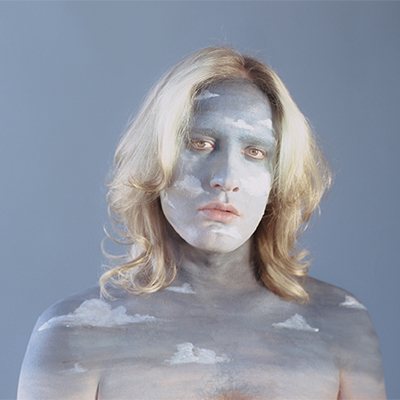 Honey Harper Shares New Single "Vaguely Satisfied" via Stereogum
Today, Honey Harper releases a new single as part of a two-track EP. "Vaguely Satisfied" arrives as the second-half of the new EP, which also includes his previously-released single "Strawberry Lite." The new track is a forlorn tale of discontent, co-written with Italian-Greek singer-songwriter Mariangela Celeste, whose self-titled album Harper credits with helping him discover his new sound.
Speaking about the story and inspiration behind the song, Honey Harper shares, "In country music, the archetype of a break-up song is a common occurrence. I suppose in all music it is… This song does not represent a specific moment or personal relationship in my life. It's a story of modern malaise and then, eventually, acceptance. It is perhaps an analogy to my general personal feelings on music, the ongoing world around me while it all seemingly goes to hell in a handbasket, me letting go of a darker part of my family, or maybe, it's just a story."
Honey Harper's new EP is out now on 7″ vinyl, featuring two tracks ahead of his debut album due later this year. The piece is cradled in an OBI strip and pressed on white vinyl to match the clouds painted by Laramie Glen in the beautiful cover shot by Tonje Thilesen.
Honey Harper, born William Fussell, grew up surrounded by country music in the heart of Georgia. He introduced himself to the country music world with his debut EP Universal Country in 2017, a genre-bending project pieced together over multiple years with deep ties to Harper's Georgia roots. The critically-acclaimed EP showcased a multi-faceted new vision of country music and harnessed its most beautiful elements from an outsider's perspective. Now, with new music on the horizon, Honey Harper is set to become the torchbearer for a revitalized country sound. He is currently in the studio working on his full length debut album for later this year and will be performing a string of shows across the UK and North America including The Great Escape Festival in May and Bonnaroo in June.
Hear "Vaguely Satisfied" above, find full tour routing below and stay tuned for more from Honey Harper coming soon.
Tour Dates: 
5/4 – Leeds, UK @ Live at Leeds
5/7 – London, UK @ The Courtyard Theatre
5/10 – Brighton, UK @ The Great Escape Festival
5/25 – Amsterdam, NL @ De Nieuwe Anita#
6/12 – New York, NY @ Mercury Lounge
6/15 – Manchester, Tennessee @ Bonnaroo
6/18 – Los Angeles, CA @ Gold Diggers
7/1 – Norwich, UK @ NAC*
7/2 – Manchester, UK @ Gorilla*
7/3 – Glasgow, UK @ Oran Mor*
7/4 – Edinburgh, UK @ Caves*
7/7 – Nottingham, UK @ Rescue Rooms*
7/8 – Leeds, UK @ Brudenell Social*
7/9 – Dublin, UK @ Whelan's*
7/11 – Brighton, UK @ The Haunt*
7/12 – London, UK @ EartH*# with Drugdealer
* with Mattiel