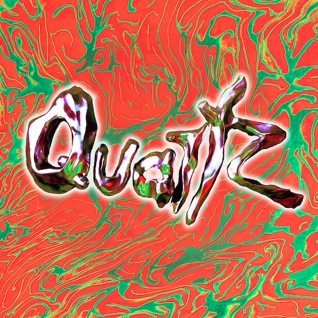 Fly Golden Eagle joins ATO Roster, "Quartz" Out 10/14!
We're incredibly excited to announce the newest addition to the ATO Records roster: Nashville's own Fly Golden Eagle. Their upcoming album Quartz will be released on October 14, and they're heading out on tour with labelmates J. Roddy Walston & The Business (scroll down for dates, tickets are available on their website). Read more about the album below: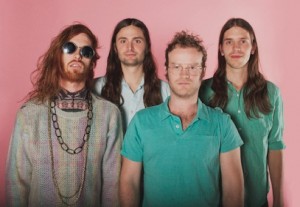 When you lower the needle down onto a Fly Golden Eagle record, you'll hear a few different things at once. You'll hear the stomp-heavy drama of T. Rex. You'll hear the swirling colors and textures of The Doors. You'll even here a growl of punk rock mixed effortlessly with the choral echoes of the gospel church. And it is all of these – the psych-rock-glam-funk-gospel sounds – that unify to fully form this Nashville quartet and their upcoming LP, Quartz, the band's first-ever release on ATO Records.
"I wanted this album to be a real reflection of the whole band effort, of the vibes of us playing together," said founding member and lead singer Ben Trimble. "I want people to listen to it and be able to feel the chemistry."
This was a definite contrast from Fly Golden Eagle's previous psych-funk release, Swagger, and Trimble's work through-and-through.
"It [Swagger] was my thing," he describes. "Quartz is about something bigger."
To be released on October 14th, Quartz is a 26-song epic, a collection of songs that join together to form a narrative arc describing a story that is sometimes vulgar, sometimes profane, and sometimes beautiful. The album lines up with the groundbreaking 1973 film The Holy Mountain, an avant-garde masterpiece directed by Alejandro Jodorowski, produced by The Beatles' manager Allen Klein, and funded by John Lennon and George Harrison. Trimble found himself inspired by the film while writing the material that would become Quartz. It was not a given that the music and the movie would run in tandem, but as Trimble continued to write the through-lines of both works matched up, leading to an inspirational set piece of visuals, music, and story.
These combined efforts are certainly evident in the overall power of the record that also translates to Quartz Bijou, a 12-song abbreviated version of its originally intended 26-track version, Quartz. Bijou ebbs and flows seamlessly; it's a deeply satisfying stand-alone musical effort, with the bonus realization that there's more to be heard and experienced.
Fly Golden Eagle has also worked extensively with Andrija Tokic, cut music in The Bomb Shelter, and played on some of the most significant albums representing the new Nashville sound, including Benjamin Booker, Hurray for the Riff Raff, Majestico and Alabama Shakes. They have also toured with Alabama Shakes and other acts including Dr. Dog, Edward Sharpe & the Magnetic Zeros, the Arctic Monkeys and more. Coming off of summer festival performances at Bonnaroo and Lollapalooza, the band will hit the road this month with rollicking rock quartet J. Roddy Walston & The Business, dates below.
Whether live or on record, Fly Golden Eagle's music is a ride and it's one that you should take as often as you can, with the volume turned up. Just say yes to the question posed in slinky seduction of "Horses Mouth:" "I'm never bending to the imitations/ Why don't you come and take a trip with me?"
Tour Dates
9/11 – New York, NY – Glasslands
9/13 – Burlington, VT – Nectar's
9/26 – Chattanooga, TN – JJ's Bohemia
9/27 – Charlotte, NC – Double Door Inn
9/28 – Raleigh, NC – Lincoln Theatre#
9/29 – Asheville, NC – The Mothlight at Mr. Fred's
9/30 – Athens, GA – Georgia Theatre#
10/1 – Oxford, MS – The Lyric Oxford#
10/2 – Jackson, MS – Duling Hall
10/4 – Norman, OK – Opolis
10/6 – Lawrence, KS – The Bottleneck#
10/7 – St. Louis, MO – Plush#
10/8 – Fayetteville, AR – George's Majestic Lounge#
10/13 – Tucson, AZ – The Flycatcher#
10/14 – Solana Beach, CA – Belly Up Tavern#
10/15 – Los Angeles, CA – The Satellite
10/16 – Los Angeles, CA – Troubador#
10/17 – San Fran, CA – The Independent
10/20 – Portland, OR – Doug Fir Lounge#
10/22 – Seattle, WA – The Crocodile
10/27 – Denver, CO – Bluebird Theater#
10/29 – Dallas, TX – Trees#
10/30 – Houston, TX – Fitzgeralds#
10/31 – Little Rock, AR – Stickyz Rock N Roll Chicken Shack#
11/2 – Birmingham, AL – Workplay Theater#
11/3 – Atlanta, GA – Terminal West#
11/4 – Winston Salem, NC – Ziggys#
11/6 – Cambridge, MA – The Sinclair#
11/7 – New York, NY – Stage 48#
11/8 – Philadelphia, PA – Theater of Living Arts#
# = with J. Roddy Walston & The Business