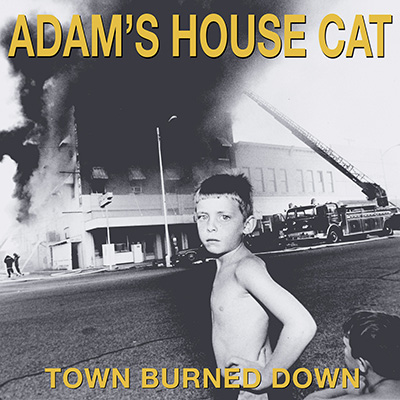 Adam's House Cat – Town Burned Down – Out Now!
In stores today is the long lost pre-Drive-By Truckers project Adam's House Cat. Formed in the mid-80's by Patterson Hood and Mike Cooley, Adam's House Cat toured the late 80's indie-circuit and recorded one lone studio album before disbanding. The tapes were recently unearthed, remixed and mastered for the first time and paired with epic liner notes from Hood. The vinyl comes in a gatefold jacket, with an LP sized booked and is pressed on yellow vinyl.


"Deeply indebted to R.E.M. and the Replacements… sounds like a long-lost scrappy southern indie staple"
–
Rolling Stone
"A vital installment in the Truckers remarkable catalogue" – Uncut
"A delightfully grimey portrait of wanting to get the hell out of somewhere. Equal parts heady and twangy" – Paste
"Rural, fast paced, speedy, beat-up songs that evoke the quintessence of the American rock'n'roll freeway" – Classic Rock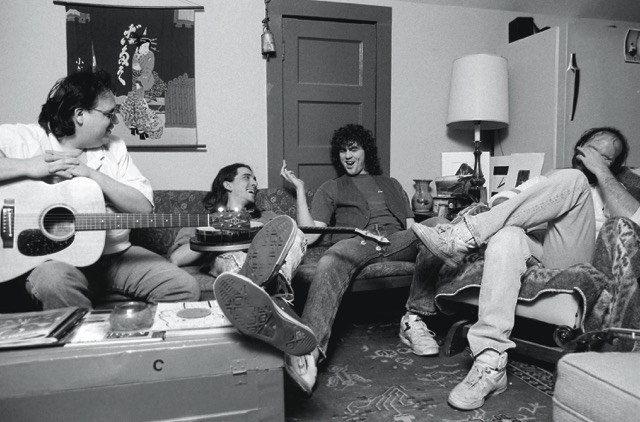 Drive-By Truckers fans have been waiting for this, and it should hold them over until the new 2019 studio album.
Adam's House Cat will open a few shows in Atlanta for the Truckers next week, and DBT, as they often do, will spend the rest of the year on the road…
Drive-By Truckers on tour:
Sept 22nd – Goose Island Block Party – Chicago, IL
Sept 27th – Bijou Theatre – Knoxville, TN #
Sept 28th/29th – Variety Playhouse – Atlanta, GA #
Sept 30th – Walker Theatre – Chattanooga, TN *
Oct 2nd – Monarch Music Hall – Peoria, IL *
Oct 3rd – Bourbon Theatre – Lincoln, NE *
Oct 5th – Boulder Theater – Boulder, CO *
Oct 6th/7th – Washington's – Fort Collins, CO *
Nov 6th/7th/8th – Saturn – Birmingham, AL
Nov 9th/10th – Cannery Ballroom – Nashville, TN &/*
Nov 13th – Revolution Music Room – Little Rock, AR *
Nov 14th – Cain's Ballroom – Tulsa, OK *
Nov 15th – Granada Theater – Dallas, TX 
Nov 16th/17th – The Scoot Inn – Austin, TX *
Jan 27th-Feb 1st – Outlaw Country Cruise – Tampa, FL – SOLD OUT

   # – w/ Adam's House Cat
   * – w/ T. Hardy Morris
   & – w/ Lilly Hiatt