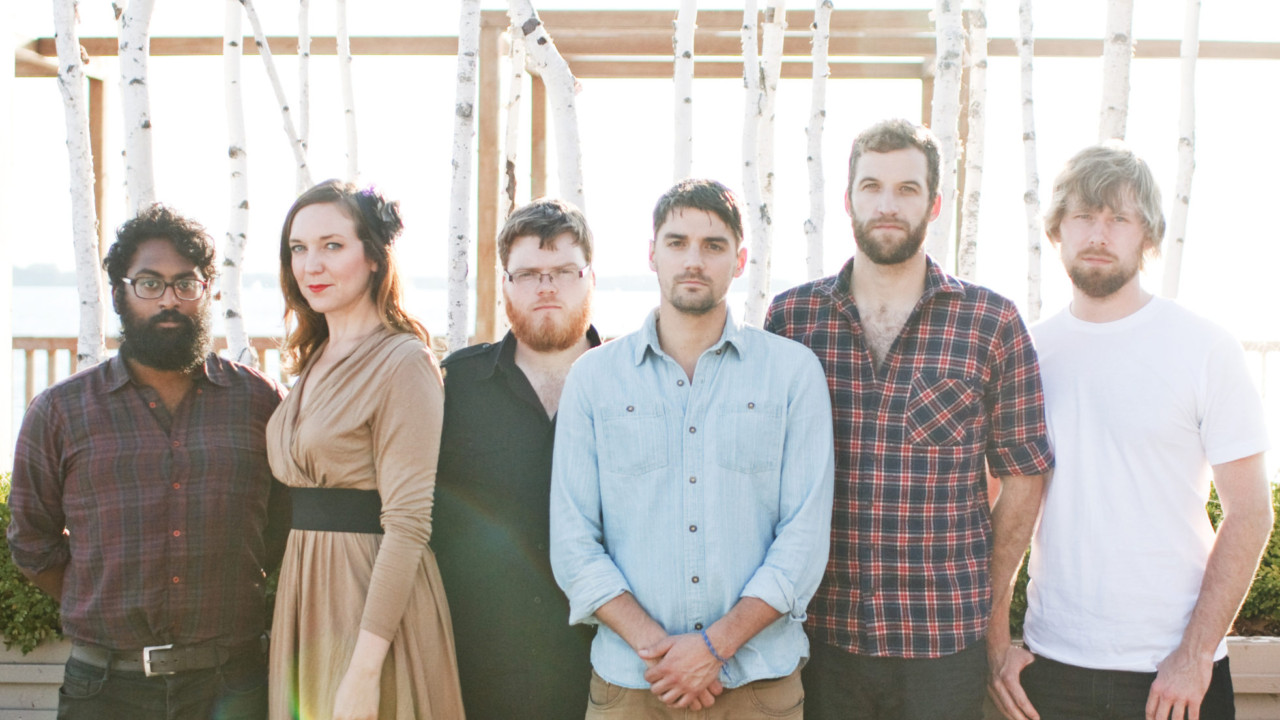 Hey Rosetta!
New York, NY- ATO Records is pleased to announce the signing of Canada's breakout success story of 2011, Hey Rosetta!  ATO Records will release the critically acclaimed, 'Seeds', in the U.S. in February, 2012 preceded by an acoustic EP featuring several songs from the record surrounding their North American fall tour.
Hey Rosetta! experienced massive growth North of the border with the release of their album, 'Seeds', (Produced by Tony Doogan (Mogwai, Belle and Sebastian, Wintersleep)  'Seeds' employs some of the most poetic and profound lyrical offerings from Tim Baker (vocals/guitar), and grasps the full sonic expression of the band, including cellist Romesh Thavanathan, violinist Kinley Dowling, bassist Josh Ward, drummer Phil Maloney and guitarist Adam Hogan.
In a short amount of time, the band has amassed a loyal and devoted following from their unique brand of alternative/indie/folk/rock music drawing comparisons to early Sufjan Stevens, Mumford and Sons, and Snow Patrol among others, fueled by their passionate and compelling live performances.  Earlier this year, Paste Magazine named Hey Rosetta! among the 'Top 5 Bands to See at SXSW', and Billboard named them as one of the 'Top 5 Canadian Bands To Watch'.
As displayed by their tireless work ethic and international touring over the past several years, Hey Rosetta! have proven that they not only deliver on record, but have earned a reputation as one of the most dynamic live bands Canada exports.  The band played over 300 shows in support of it's last album, including tours of North America, Australia, China, Europe, the U.K…an even more impressive fact when taking into consideration origin of the band's travels from their home in remote Newfoundland.
Hey Rosetta! will embark upon a North American headline tour, including a major market run across Canada including two nights in Toronto at The Phoenix and select stops into a handful of U.S. dates including Los Angeles, Chicago, and New York among other notable cities.