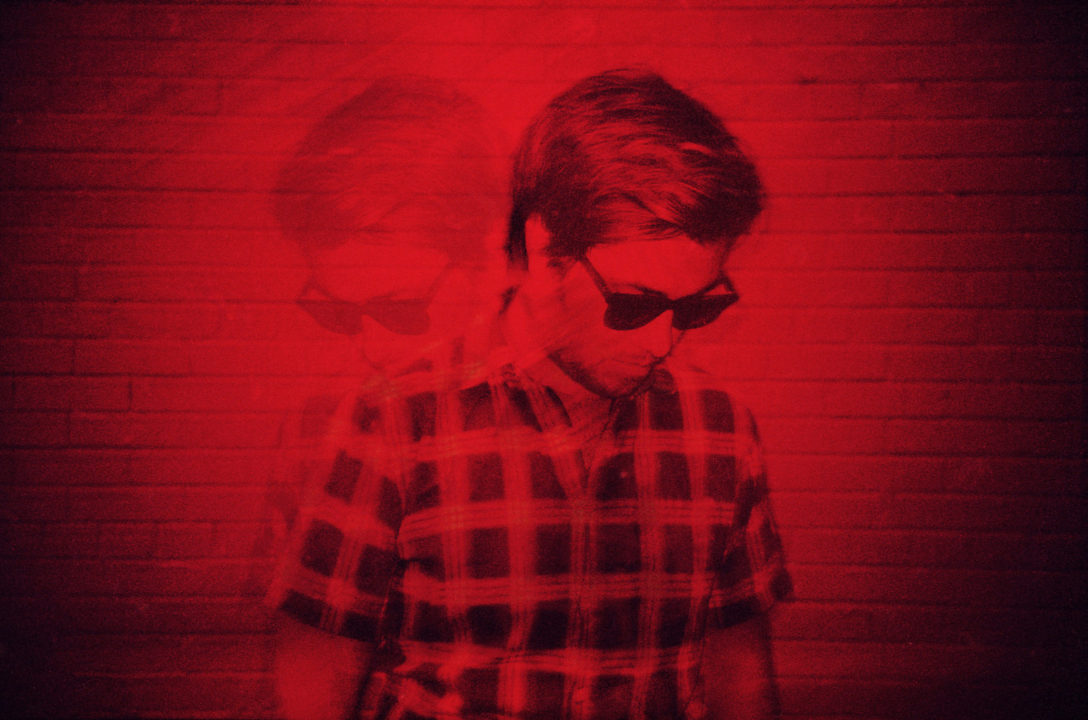 Bobby Long
THOUGH England is his place of birth, the songs found on Bobby Long's  sophomore album, Wishbone, are redolent with pieces of Americana. They were composed in New York City, a place he feels more at home than he ever did while living in his native country, and the album itself was brought to life on the other coast, recorded with producer Ted Hutt (Gaslight Anthem, Lucero, Old Crow Medicine Show) in Los Angeles. "New York has shandy print on everything I do," explains Long, "but there's a Californian tint or energy on this album."
Four years ago Long made the move to the states to live among the streets and visit the places he'd read about while composing his university thesis on the social impact of American folk music. A student of the craft on a musical and intellectual level, Long's reverence for American music runs deep, with influences ranging from country greats like Hank Williams and Ernest Tubb, to folk singers Woody Guthrie and Ramblin' Jack Elliott, and modern day luminaries like Jeff Buckley and Elliott Smith. As such, Long was especially honored to use Smith's guitar and amp while recording Wishbone, the gear generously lent by Rob Schnapf, Smith's long time producer who happened to be recording in the studio next door.
All of those individuals and more have provided Long inspiration over the years, but in particular on Wishbone Long looked toward artists like Neil Young and their ability to re-invent themselves time and again as solo acts or with band in tow, even while risking alienating fans. The album title Wishbone, as he explains, is a lyric from the song "Yesterday." "It was one of the first songs I wrote for the record," says Long, "and it was so different from everything I'd done to that point. I wanted to push myself and 'Yesterday' was a catalyst to build around writing wise."
When it came time to record, Long took that same attitude with him into the studio. "I have no wish or want to make the same record twice," says Long, "going into the second record I wanted to make sure I was open to new approaches and ideas from Ted and the musicians I was working with." Along with Hutt, Long surrounded himself with a cast of accomplished players including Mark Stepro (Ben Kweller, Tim Easton) on drums, Chris Morrissey (Kweller, Mason Jennings) on bass, and Rich Hinman (Rosanne Cash, Rhett Miller) on guitar. "There was a great sense of community," says Long, and the camaraderie that developed, and respect the musicians held for each other during the sessions, lent itself to an incredibly creative environment.
Another contributing factor to the differences evident between Wishbone and the debut A Winter Tale came with the logistics of the recording process. "On this record we had more time and were not recording live to tape," says Long, "so I wanted to write more specific guitar parts and do my own harmonies." At the same time Long was conscious of making sure a similar thread ran through every song on the album. With the extra time in the studio he was able to work through and become comfortable with 12 tracks from an original list of 40-plus compositions. It was an important aspect of the album-making process for Long, who though young in age, takes a long view towards musical history and deeply reveres the album as an art form and the ultimate expression a musician can put forth.
All of the consideration taken in writing and recording manifests itself in the songs that make up Long's sophomore album Wishbone. He taps into a broader palate of emotions than he has on past releases, eschewing melancholy and eloquently channeling anger and frustration into gritty, hard-driving guitar parts that compliment his rough-hewn vocals on songs like "Blood In The Orchard" and "All My Brothers." Steel guitar provides an apt counter balance, adding a hint of twang and drawn out expanse to the urgency put forth in the lyrics. Long still shows his softer side on numbers like the heart wrenching "In Your Way" and swaying ballad "My Parade." Throughout the album he displays his deft control of melody and tone, well practiced over many years of prolific songwriting and live performances.
Long has come a good way from his early days playing open-mic nights in London. He now finds himself stepping into the pantheon of that grand musical history he so admires, gigging at major festivals like Bonnaroo, and impacting popular culture with performances on late night TV shows. Yet, with all these significant accomplishments, Long is far from content. "I'm looking forward to people hearing this album," he says, "I think it will help people see that I'm not just a solo performer." With Wishbone, listeners and fans will see a different side of Bobby Long, the restless musician always striving to grow and improve his craft while finding new avenues of expression.