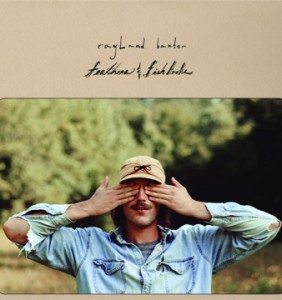 Rayland Baxter's Debut Album "Feathers & Fishhooks" is Now Available!
Head on over to iTunes, Amazon, or a record store near you to purchase!
"Making this record was effortless," said Baxter. "The songs formed themselves; we started with no goals in mind other than making music that myself and everyone around me was moved by. It's an emotional record that puts into words what I, or anyone longing for change, could go through."
"Feathers & Fishhooks" was produced by Baxter, along with Eric Masse and Skylar Wilson (Justin Townes Earle, Caitlin Rose). Grammy-winning producer Jacquire King (Tom Waits, Modest Mouse) served as mixer and executive producer. The album also features Rayland's father, Bucky Baxter (Bob Dylan, Steve Earle, Ryan Adams) on guitar and pedal steel, as well as background vocals from Madi Diaz, Mikky Ekko and The Bridges.
Click here to watch the album's preview trailer and here to watch an intimate performance of the record's first track, The Mtn. Song, live on the lawn at Camp Byrum, Nashville.
Track Listing:
1. The Mtn. Song
2. Olivia
3. Marjoria
4. Tell Me Lover
5. The Woman For Me
6. Good Friend
7. Dreamin
8. Willy's Song
9. Driveway Melody
10. Hoot Owl
11. Trouble
12. Willow