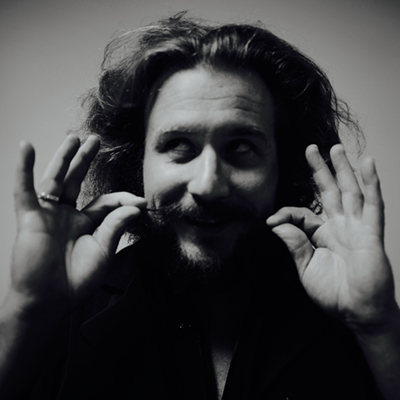 Jim James Announces "Tribute To 2"
After releasing the politically charged solo album Eternally Even in 2016, My Morning Jacket frontman Jim James returns with Tribute To 2, a collection of cover songs that reverberate with fresh meaning. Blurring the boundaries of time and genre, James interprets songs made famous by a wide variety of artists – ranging from early 20th century standards by Ray Noble and Al Bowlly ("Midnight, the Stars and You," "Love is the Sweetest Thing") and 1960's songs by Willie Nelson and Sonny & Cher to Emerson, Lake & Palmer's 1970 breakthrough hit "Lucky Man" and 1990's releases by Abbey Lincoln and Diane Izzo. Tribute To 2 will be released on December 8 via ATO Records. See below for track listing.
Today, James shared his version of "I Just Wasn't Made for These Times," which opens the album.

The pre-order for Tribute To 2 launched today and is available HERE.
Tribute To 2 – Track Listing
I Just Wasn't Made for These Times —- by The Beach Boys
Baby Don't Go —- by Sonny & Cher
Wild Honey —- by Diane Izzo
Midnight, the Stars and You —- by Ray Noble & Al Bowlly
Crying in the Chapel —- by The Orioles
Funny How Time Slips Away —- by Willie Nelson
Love is the Sweetest Thing —- by Ray Noble & Al Bowlly
I'll Be Your Baby Tonight —- by Bob Dylan
Lucky Man —- by Emerson, Lake & Palmer
The World is Falling Down —- by Abbey Lincoln
Blue Skies —- by Irving Berlin
On December 8, ATO will also reissue 2009's Tribute To with new cover art and a bonus track – James' cover of Bob Dylan's "If Not For You", which was also recorded in the original 2001 session. SPIN then described the EP as "spare and somber – just that windy Americana tenor against a squeaky acoustic guitar … Many of us remember where we were when Harrison died; now we hear when James began to heal."