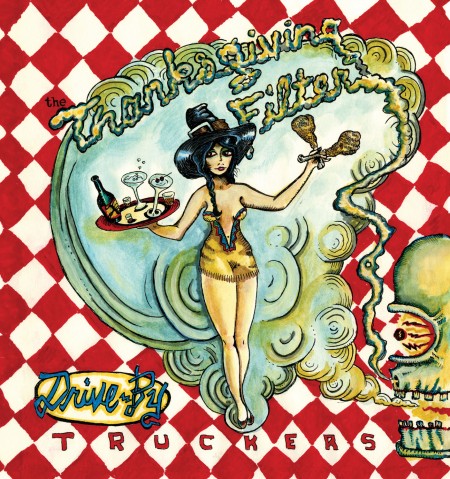 DBT: Black Friday 10″ / New Record in February
It's a great time to be a Drive-By Truckers fan!  DBT is giving a sneak peak into their new full length album Go-Go Boots with a limited edition 10″ vinyl entitled The Thanksgiving Filter. The vinyl contains two brand new songs  entitled "The Thanksgiving Filter" & "Used To Be A Cop" from the forthcoming album.  Long-time friend and artist Wes Freed is also back with the cover art for both titles.
Go-Go Boots, which Patterson jokingly refers to as DBT's country/soul/murder ballad album is set to be released February 15th, 2011 on ATO Records.