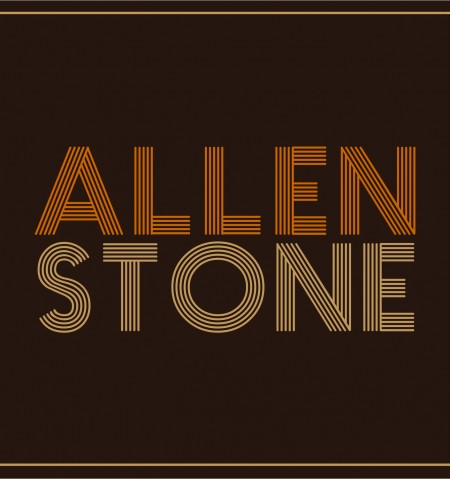 Allen Stone's Self-Titled Debut Out 7/31 / Announces Fall Headline Tour
ATO's recent addition, Allen Stone, is launching an extensive North American tour on September 24th at Philadelphia's World Cafe Live.  Allen Stone's self titled album is set for wide release on ATO Records on July 31st.
The record is available now digitally via iTunes.
Stone, whose mother, Sandy Stone, is a breast cancer survivor, has forged a partnership with The Keep A Breast Foundation™ (http://keep-a-breast.org), wherein fifty cents from every ticket sold on the tour will go directly to the organization. The Keep A Breast Foundation™ is the leading youth-focused, global, nonprofit breast cancer organization.
Tour Dates
Summer 2012
6/30 – Peshastin, WA – Icicle Ridge Winery
7/7  – Mission Viejo, CA – Lake Mission Viejo (FREE SHOW)
7/19 – Los Angeles, CA – Greek Theatre *
7/20 – Seattle, WA – The Capitol Hill Block Party
7/21 – Norfolk, VA – The NorVa
7/22 – Dover, DE – Firefly Music Festival
7/25 – New York, NY – The Bowery Ballroom
8/11 – Richmond, VA – Richmond Jazz Festival 2012
8/12 – San Francisco, CA – Outside Lands Music & Arts Festival
8/18 – East Vail, CO – Gerald R. Ford Amphitheatre
8/31 – George, WA – The Gorge Amphitheatre ^ ~
9/1 – George, WA – The Gorge Amphitheatre ^ ~
9/2 – George, WA – The Gorge Amphitheatre ^ ~
9/7 – Chula Vista, CA – Cricket Wireless Amphitheatre ^
9/8 – Irvine, CA – Verizon Wireless Amphitheatre ^
9/9 – Mountain View, CA  – Shoreline Amphitheatre ^
9/15 – Chicago, IL – Lincoln Park (FREE SHOW)  #
9/18 – Moscow, ID – University of Idaho (FREE SHOW)
9/22 – Canton, MA – Life is Good Festival
Fall 2012
9/24 – Philadelphia, PA  – World Cafe Live % @
9/27 – Washington, DC – 9:30 Club % @
9/28 – Baltimore, MD – Baltimore Soundstage @
9/29 – Charlottesville, VA – Jefferson Theater @
10/2 – Charlotte, NC – Visulite Theatre % @
10/3 – Nashville, TN – The Cannery Ballroom % @
10/4 – Atlanta, GA – The Loft % @
10/5 – Tampa, FL – The Orpheum % @
10/7 – Fort Lauderdale, FL  – Culture Room % @
10/9 – Birmingham, AL – WorkPlay Theatre % @
10/13 – Houston, TX – Scout Bar % +
10/14 – Dallas, TX – Trees % @
10/16 – Scottsdale, AZ – Martini Ranch & @
10/17 – Solana Beach, CA – Belly Up Tavern & @
10/25 – Portland, OR – Mississippi Studios & @
11/1 – Omaha, NE – The Waiting Room $ @
11/2 – Minneapolis, MN – Fine Line Music Café $ @
11/3 – Des Moines, IA – Wooly's $ @
11/4 – Lawrence, KS – Granada Theater @
11/7 – Milwaukee, WI – Turner Hall $ @
11/10 – Columbus, OH – The Basement $ @
11/11 – Cleveland, OH – Beachland Ballroom  $ @
11/13 – Ferndale, MI – The Magic Bag $ @
11/14 – Toronto, ON – The Opera House $ @
* Al Green
^ Dave Matthews Band
~ The Avett Brothers
# G. Love & Special Sauce
% Sister Sparrow
@ Tingsek
& Yuna
$ Selah Sue
+ Jonathan Tyler & Northern Lights