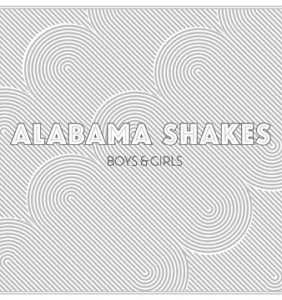 Alabama Shakes Debut Album "Boys & Girls" Out Now, Played Late Night with Jimmy Fallon!
Last night Alabama Shakes stopped by Rockefeller Center to perform a cut off of their debut album, Boys & Girls. Following a show in Central Park on Sunday afternoon, the band set up in the historic studio as the musical guest on Monday's Late Night with Jimmy Fallon. Watch the video below to see their performance of "Be Mine".
Alabama Shakes' debut album Boys & Girls is now available everywhere!   Recorded at The Bomb Shelter in Nashville, TN and produced and mixed by the band members, the album is a vibrant fusion of swampy, dirty Southern rock, blues and soul delivered with punk rock fervor.  From the heartrending title song to such stomps as "Rise to the Sun," the album demonstrates the sense of groove and space the band learned from their idols, along with a blistering force and emotion that simply can't be learned.  Available now in the ATO Store / iTunes / Amazon / Official Site and at your local record store.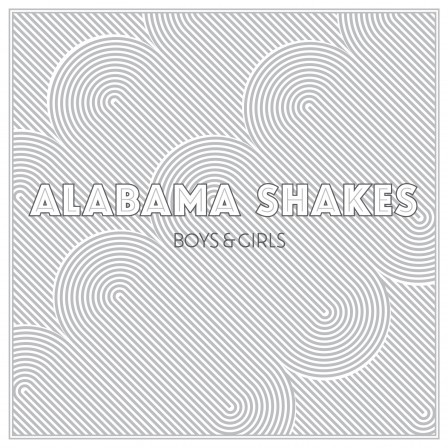 "Hold On" Official Music Video
On Tour
5/16 Ryman Auditorum Nashville, TN
5/18 Hangout Music Festival Gulf Shores, AL
5/19 The Orange Peel Asheville, NC
5/21 Roseland Ballroom New York, NY
5/22 Roseland Ballroom New York, NY
5/24 Scottish Rite Theater Detroit, MI
5/26 Sasquatch Music Festival George, WA
5/27 KINK RoZone Portland, OR
6/07 Bonnaroo Manchester, TN
6/22 Brown's Island Henrico, VA
6/24 Central Park SummerStage New York, NY
6/30 Rock Wercther Werchter, Belgium
7/01 Les Eurockéennes Bavilliers, France
7/02 Auditorium Stravinski/Montreux Jazz Festival Montreux, Switzerland
7/05 SUPER BOCK SUPER ROCK Meco, Portugal
7/07 T in The Park Balado, United Kingdom
7/08 Roskilde Roskilde, Denmark
7/11 Tivoli Utrecht, Netherlands
7/12 Live Music Hall Cologne, Germany
7/13 Musilac Open air Festival Aix-Les-Bains, France
7/15Latitude Music Festival Southwold, United Kingdom
7/18 El Sol Madrid, Spain
7/19 Jazzaldia San Sebastian, Spain
7/20 Secret Garden Party Milton Keynes, United Kingdom
7/28 Newport Folk Festival Newport, RI
7/29 Paper Mill Island Syracuse, NY
7/31 The Vogue Indianapolis, IN
8/02 First Avenue Minneapolis, MN
8/04 Lollapalooza Chicago, IL
8/05 Red Rocks Amphitheatre Morrison, CO
8/06 Red Rocks Amphitheatre Morrison, CO
8/08 Berkeley Riverfront Park Kansas City, MO
8/10 Outside Lands Festival San Francisco, CA
8/11 Outside Lands Festival San Francisco, CA
8/12 Outside Lands Festival San Francisco, CA
8/14 Henry Fonda Theater Los Angeles, CA
8/16 House of Blues San Diego, CA
8/31 Electric Picnic Waterford, Ireland
9/01 End of The Road Festival North Dorset District, United Kingdom
9/02 End of The Road Festival North Dorset District, United Kingdom
9/04 O2 Academy Oxford Oxford, United Kingdom
9/05 Concorde 2 Brighton, United Kingdom
9/06 Bestival Isle Of Wight, United Kingdom