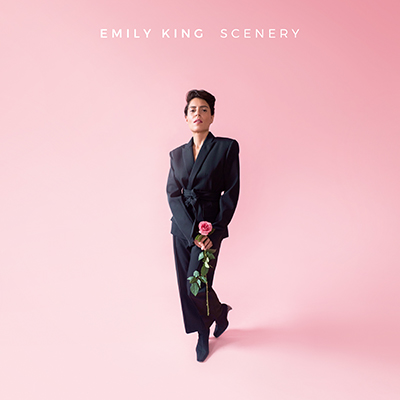 2019
Scenery
Remind Me
Teach You
Can't Hold Me
Look At Me Now
Caliche
Blue Light
Forgiveness
Running
Interlude
Marigold
2nd Guess
Go Back
Taken from her new album, Scenery, Emily says, "I got tired of waiting around for someone else to please me. It became a song about self-reliance. Realizing I didn't need anyone else to make me feel good in any way, I only needed to trust myself."

Scenery follows the critically acclaimed album The Switch (2015) which included the hit "Distance" (more than 13 million streams). Following the album's release, King performed on The Daily Show with Trevor Noah, Conan, Prairie Home Companion, and toured with Alabama Shakes.

A proud New Yorker, Emily spent her first three decades living on the same Downtown block. She loved her home, her family, her friends, and her life there. But last year, when she finally resolved to challenge herself by moving out of her comfort zone, positive changes started taking shape immediately. In Upstate New York, the fresh air and fresh mentality gave her the proper space and perspective to create what would become the album of her career. Its name: Scenery.