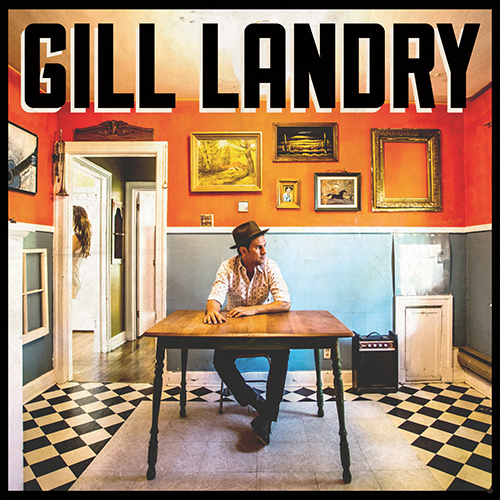 2015
Gill Landry
1. Funeral in my Heart 2. Just Like You 3. Waiting for your Love 4. Emily 5. Take this Body 6. Fennario 7. Lost Love 8. Lately Right Now 9. Long Road 10. Bad Love
ATO is thrilled to be releasing Gill Landry's new solo album. Landry's illustrious career as a multi-instrumentalist and songwriting member of the Grammy-Award winning band Old Crow Medicine Show includes a recent induction into the Grand Ole Opry, performances on "A Prairie Home Companion" & "Austin City Limits," and world tours with featured stops at major festivals including Bonnaroo, Coachella, and the Newport Folk Festival.
The 10-track album was fully produced and mostly engineered by Landry and recorded in what he calls, "a ramshackle, shanty-ass apartment on the south side of Nashville." Contributors include various friends and musicians Landry gathered on his nonstop travels alone and with Old Crow including songstress Laura Marling who duets on "Take This Body," singer-songwriter and guitarist Robert Ellis, trumpeter Nick Etwell of Mumford & Sons and Odessa Jorgensen who lends harmonies and fiddle to a number of tunes.
Check out the lead single "Just Like You" below and order the album in the ATO webshop or on iTunes.