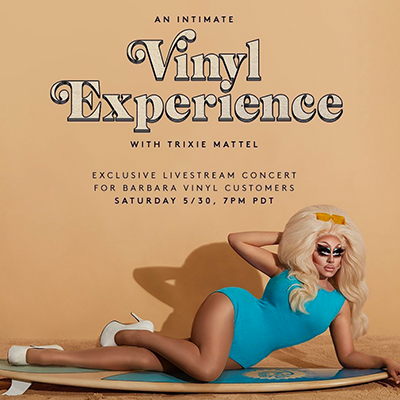 Trixie Mattel Announces 'Vinyl Experience' Exclusive Concert
Singer, actor, drag queen and renowned "Skinny Legend" Trixie Mattel presents a "Vinyl Experience," an exclusive, intimate livestream concert on Saturday, May 30th at 7pm PT for fans who order her new album Barbara on vinyl.
PURCHASE YOUR BARBARA VINYL WITH CONCERT ENTRY HERE IN THE ATO SHOP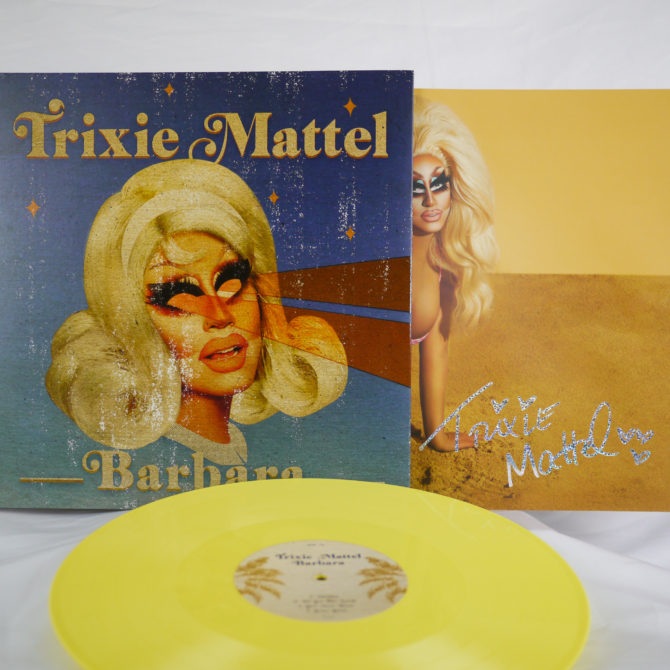 Barbara vinyl purchases made before 11:59pm ET on Thursday 5/28 will grant customer free access to event. All previous orders of Barbara vinyl from ATO Records will be honored!
This event is exclusively for vinyl customers. One ticket per order regardless on how many vinyl are purchased. Regular tickets will not be for sale.
About Barbara:
For years, Trixie Mattel has broken boundaries not only for drag performers in the music world but also for LGBTQ+ artists in the genres of country, folk and Americana. 'Barbara' is laid out to reflect a vintage double-sided album with side A featuring a plugged-in late 60s/early 70s vibe. Side B hearkens back to the introspective folk that took Trixie to the top of the Billboard Heatseekers and iTunes Singer/Songwriters charts (for her second LP 'One Stone') with quieter country-tinged songs.