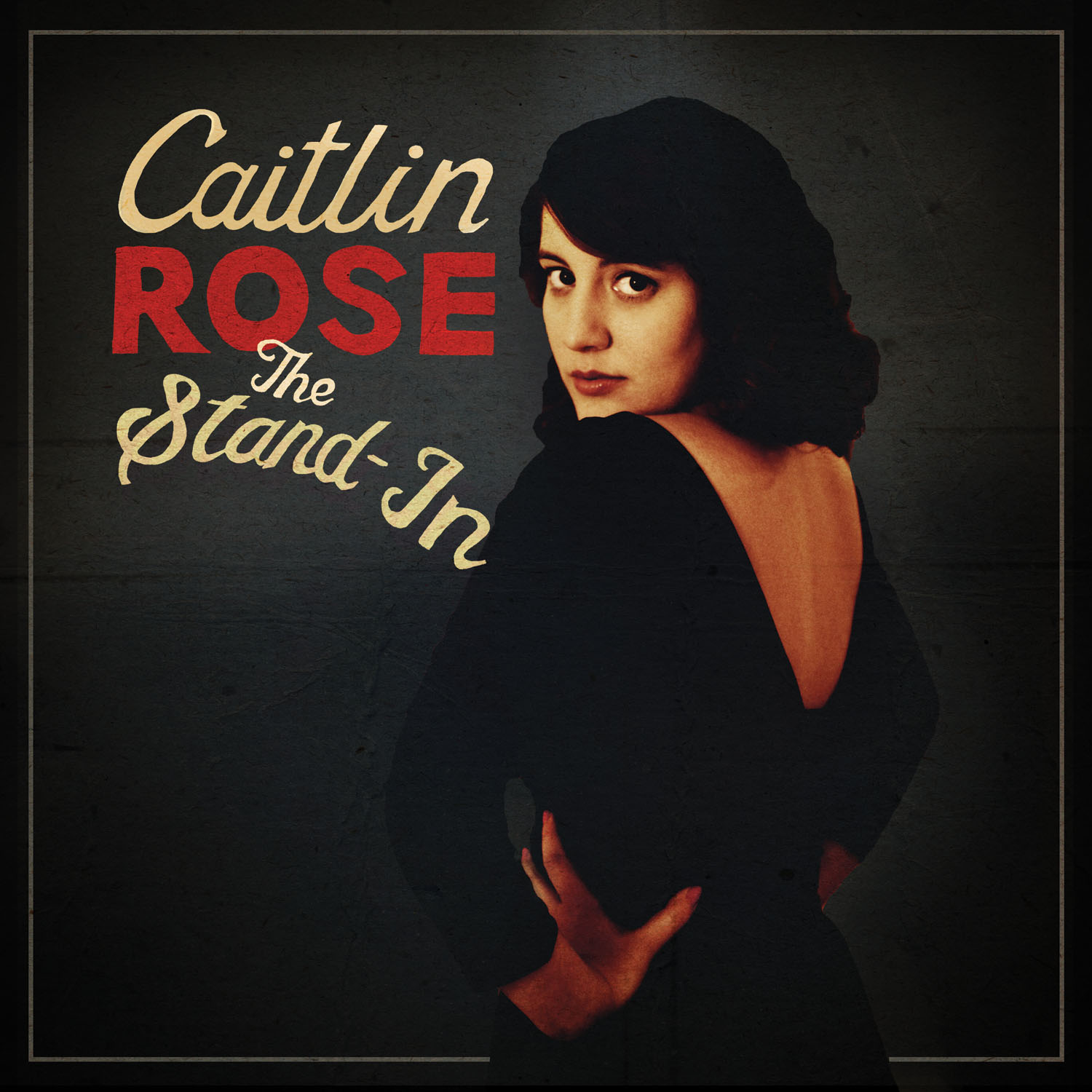 Caitlin Rose's Sophomore Album "The Stand-In" Out Now!
The Stand-In is out now!
Billboard premiered the official video for "Only A Clown," a standout track off Caitlin Rose's forthcoming album, The Stand-In. The video features Rose enjoying a Nashville night, complete with friends, love interests, karaoke and a run-in with the cops that threatens to make out favorite songbird a potential jailbird.
Caitlin Rose has also just added a full run of West Coast tour dates this spring in addition to her East Coast dates, as well as a solid lineup of shows at this year's SXSW conference in March. Check out all of Caitlin's upcoming dates below.
Caitlin Rose's new album, The Stand-In, introduces a newfound confidence in Rose, the poise of an experienced songwriter rarely displayed on a sophomore offering. This sense of self-assurance is woven throughout twelve carefully crafted songs with the timeless sound and witty approach to lyricism that has become her signature. Still only 25, the scope of her progression as an artist is palpable from the outset, and Rose herself happily concurs. "This album could be considered my first attempt at a high kick," she says, acknowledging Own Side Now as a much more small scale and pared down recording. "We're not aiming to make indie-sounding records. How boring would that be? "Incorporating classic influences from her Nashville roots with a modern pop twist, Caitlin's vocals soar over lyrics that seem to possess the wisdom of an old soul.Crafted with Nashville producers Jordan Lehning and Skylar Wilson (Justin Townes Earle), featuring two songs co-written with Gary Louris (The Jayhawks), The Stand-In came together and took form as a team effort, strengthened by a longtime friendship with band mates Jeremy Fetzer and Spencer Cullum.  Inspired by classic country musicians, misunderstandings, break ups, mystical landmarks and the constantly evolving landscape of the Nashville music scene, The Stand-In is an ambitious record, a testament to Rose's bold approach and strength as a songwriter. With a trademark punch that the New York Times once likened to a young "Patsy Cline learning to howl", Rose's fiery disposition shines through on rollicking tracks like "No One To Call" and "Waitin'," songs that possess a huge sound and a whole lot of character. Never the type to be one-dimensional, Rose wears her heart on her sleeve on candid serenades like "I Was Cruel" and sentimental ballads like "Pink Champagne" or "When I'm Gone."And in true form, Rose includes a brilliant cover on The Stand-In, this time of The Felice Brothers' single, "Dallas." When evaluating Rose's historic love affair with reinventing classic songs, the term "cover" seems like a bit of an understatement. With her past renditions of songs like Fleetwood Mac's "Things Change" and Arctic Monkeys' "Piledriver Waltz", Rose demonstrates an undeniable knack for choosing unexpected gems that result in a brilliant interpretation of her own that can stand up to the original.
As Rose noted, "I've got a big personality when there's room for it." With The Stand-In, the world will certainly make room for Caitlin Rose.
The Stand-In track list:
1. "No One to Call"
2. "I Was Cruel"
3. "Waitin'"
4. "Only a Clown"
5. "Dallas"
6. "Pink Champagne"
7. "Golden Boy"
8. "Silver Sings"
9. "Everywhere I Go"
10. "When I'm Gone"
11. "Menagerie"
12. "Old Numbers"
SXSW 2013 Schedule *more to come/
March 13 – Threadgills – Jenni Finlay Promotions Day Party
March 14 – Austin Ale House – Nashville Day Party
March 15 – Club Deville – Paradigm/Coda Showcase
March 16 – Broken Spoke – Twangfest
Caitlin Rose 2013 tour dates:
March 9 – Nashville, TN @ Mercy Lounge
March 27 – Atlanta, GA @ The Earl
March 28 – Chapel Hill, NC @ Local 506
March 29 – Columbia, SC @ Jammin' Java Music & Coffee
March 30 – Brooklyn, NY @ Union Hall
April 1 – New York, NY @ Mercury Lounge
April 2 – Cambridge, MA @ T.T. The Bear's
April 3 – Philadelphia, PA @ Milkboy
April 5 – Toronto, ON @ The Garrison
April 6 – Pittsburgh, PA @ Club Cafe
April 8 – Minneapolis, MN @ Triple Rock Social Club
April 9 – Chicago, IL @ Schubas
April 10 – Indianapolis, IN @ Radio Radio
April 11 – Louisville, KY @ Zanzabar
April 26 – Austin, TX @ Mohawk *
April 27 – San Antonio, TX @ War Room*
April 29 – Tuscon, AZ @ Club Congress *
April 30 – San Diego, CA @ Casbah *
May 3 – Santa Cruz, CA @ Crepe Place *
May 4 – San Francisco, CA @ Brick & Mortar *
May 5 – Seattle, WA @ Tractor Tavern *
May 7 – Portland, OR @ Mississippi Studios *
May 9 – Salt Lake, UT @ Kilby Court*
May 10 – Denver, CO @ Walnut Room *
May 11 – Lawrence, KS @ Jackpot *
May 12 – St. Louis, MO @ Off Broadway*