Rhett Miller's new album, The Traveler, is out today. After twenty years as the lead singer and guitarist of the Old 97's, Miller's restless drive to create meaningful music and perform for the audiences it inspires is clearly nowhere near slowing down.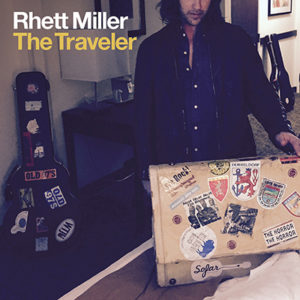 "Rhett Miller is the type of singer/songwriter whom would need no introduction in a just world – but life's not fair and his string of mini-masterpieces solo and with the Old 97's have found a sizable cult audience with songs that deserve to make him a household name." – SPIN
Starting tomorrow, Rhett hits the road on a solo tour that will take him all across America as he introduces his fans to the twelve new tracks on The Traveler. Although the album was written and performed by Miller he also had some help, most notably by the members of Black Prairie, the Portland-based that plays everything from bluegrass to klezmer to country and shares members with the Decemberists. Peter Buck of REM also added additional guitar work. All upcoming tour dates are listed below.
TOUR DATES
5/13 – Somerville, MA – Johnny D's
5/14 – Portland, ME – Port City Music Hall
5/15 – Hudson, NY – Club Helsinki
5/17 – Pittsburgh, PA – Club Café
5/18 – Annapolis, MD – Ram's Head Tavern
5/21 – Wilmington, DE – World Café Live
6/11 – Fort Worth, TX – Shipping and Receiving Bar
6/12 – Austin, TX – Strange Brew
6/13 – Houston, TX – Mucky Duck
6/15 – Seattle, WA – Tractor Tavern
6/16 – Portland, OR – Mississippi Studios
6/18 – San Francisco, CA – The Chapel
6/19 – Los Angeles, CA – Hotel Café
6/20 – San Diego, CA – The Casbah
6/21 – Hermosa Beach, CA – Sainte Rock
6/24 – New York, NY – City Winery