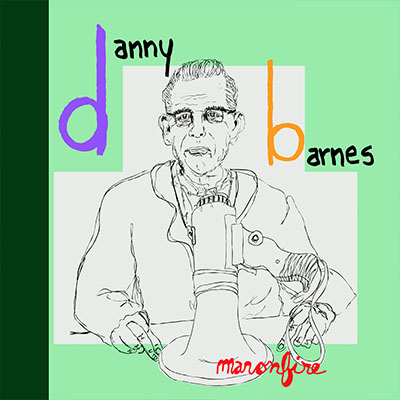 Executive Produced by Dave Matthews
Featuring John Paul Jones, Bill Frisell, Matt Chamberlain
PRE-ORDER Vinyl Now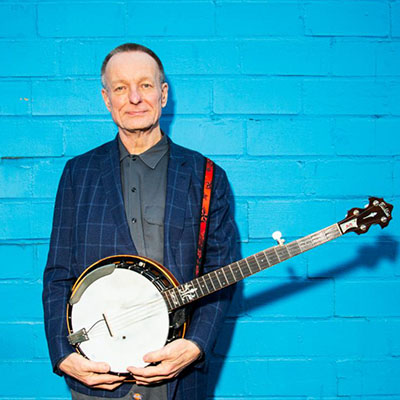 "A clever lyricist with a punk-rock past who understands the raw simplicity of a good country tune." – Rolling Stone
"Down-home magical realism." – New York Times
"While many players use the banjo to show what they can do, Danny Barnes uses it to show who he is—something so rare that we have to look back decades for comparisons." – Bluegrass Today
"Smart, literate, innovative, and endlessly creative." – No Depression
Banjo virtuoso Danny Barnes is thrilled to announce his new album Man On Fire, due out March 6. The record was executive produced by Dave Matthews and finds Barnes collaborating with musical legends including Led Zeppelin's John Paul Jones on bass and mandolin, Bill Frisell on guitar, Matt Chamberlain on percussion, and Matthews himself on vocals and Wurlitzer. In an interview with Fretboard Journal, Barnes says, "I'm so blessed to have friends like that, super genius guys." He also declares Man On Fire "the best I've ever been at my craft."
Fretboard Journal also debuted Man On Fire's first single "Awful Strange,"calling Barnes their "favorite banjo experimentalist/singer-songwriter." Listen to "Awful Strange" HERE.
Originally from Texas, Barnes was a founding member of the influential roots-punk band the Bad Livers before relocating to the Pacific Northwest. In 2015, he was awarded the Steve Martin Prize for Excellence in Banjo and Bluegrass, hailed as "one of bluegrass music's most distinctive and innovative performers."
"Normally I work by myself," says Danny Barnes. "I've learned to make records pretty quickly on my own over the years, but this time around I wanted to slow things down and open up the process to a circle of friends whose musical input I really value, to collaborate with a small handful of artists I consider to be true masters."
Take a glance through the liner notes of Man On Fire, Barnes' remarkable new album and you'll be sure to recognize quite a few of those masterful friends. As star-studded as the album may be, it's Barnes who shines brightest throughout, his virtuosic banjo and unassuming vocals front and center as he delivers poignant portraits of everyday folks struggling to get by in a world that's been rigged against them. The songs here walk the line between past and present, fusing old-time tradition with modern experimentalism as they draw on a wide swath of American musical history, from Appalachian folk and Memphis rockabilly to Kentucky bluegrass and Bakersfield country. Ably guided by the subtle touch of producer Geoff Stanfield (Sun Kill Moon, Firehorse), the resulting collection manages at times to be both hilarious and heartbreaking, reaching out for hope wherever it appears but forging ahead with dignity and self-respect even when it's nowhere to be found.
"To me, the fundamental question of life is, 'How do you lay your burdens down?'" says Barnes. "There are so many powerful entities stacked against a person, especially a regular, unmoneyed person, but I think that just by realizing what's happening to you, by recognizing the forces at play, you can start to regain some of your power."
Catch Danny Barnes live at the below dates:
DANNY BARNES ON TOUR
1/17: McMenamins Anderson School – Bothell, WA
1/18: Dusty Strings (Banjo Workshop) – Seattle, WA
1/26: Caffe Lena – Saratoga Springs, NY
1/29: One Longfellow Square – Portland, ME
1/31: Spire Center for Performing Arts – Plymouth, MA
2/01: Club Passim (Banjo Workshop) – Cambridge, MA
2/01: The Parlor Room – Northampton, MA
2/07: Club Passim – Cambridge, MA
2/19: Ambrose West – Asheville, NC
2/21: Prism Coffeehouse – Charlottesville, VA
2/22: The Purple Fiddle – Thomas, WV
2/23: Wine Garden at City Winery – Washington, DC
4/17: Cactus Café – Austin, TX
5/29-30: John Hartford Memorial Fest – Morgantown, IN
8/19-23: Blue Ridge Banjo Camp – Brevard, NC
9/10-13: American Banjo Camp – Port Orchard, WA
Danny Barnes – Man On Fire
March 6, 2020 – ATO Records