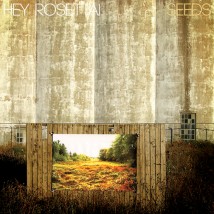 Hey Rosetta!'s Critically Acclaimed "Seeds" Out Now On ATO Records
ATO Records is thrilled to announce the release of the U.S. Deluxe Edition of Seeds, from Canada's breakout success story of 2011, Hey Rosetta!
Initially released in Canada last year to widespread critical acclaim, the ATO deluxe edition of the album features bonus acoustic content recorded in Australia at the famed Sing Sing Studios. These intimate recordings feature lush arrangements and showcase the exceptional songwriting and vocal abilities of Tim Baker.  Seeds reveals a maturing lyrical depth and an adventurous musical atmosphere rooted to the band's passion for epic musical experiences.
The band will support the release of Seeds here in the states with an impressive run of A-list festival appearances including Bonnaroo, Lollapalooza, Sasquatch, The Hangout, and more.
Enter your email for a free download of the track "Yer Spring"
On Tour
05/18 – Hangout Festival – Gulf Shores, AL
05/19 – Lamberts – Austin, TX
05/22 – Crescent Ballroom – Phoenix, AZ
05/23 – Soda Bar – San Diego, CA
05/24 – The Echo – Los Angeles, CA
05/27 – Sasquatch Festival – George, WA
06/07 – Bonnaroo – Manchester, TN
06/23 – Rivers Edge Festival – St Paul, MN
07/14 – Festival D'Ete – Quebec, QC
08/05 – Lollapalooza – Chicago, IL