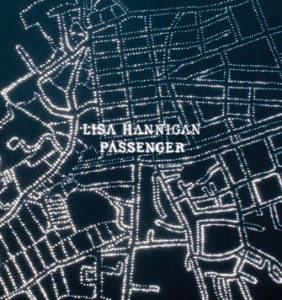 Lisa Hannigan's "Passenger" Now Available!
Lisa Hannigan's new album Passenger is now out on ATO Records.  Hannigan takes you through a 10 song journey, further developing her signature vocal sound and songwriting. "Many of [the songs] were written while I was away from home or on the road, and the feeling of transience and nostalgia that this constant traveling evoked seemed to seep into every song." The overarching theme of the record, then, is "those loves, heartbreaks, confusions and friendships that we take with us through life, over years and continents, enduring the passage of time."
Passenger is available now on iTunes and Amazon!
Official Music Video for "Knots" the 1st single from Passenger

On Tour:
September 27 – Los Angeles, CA – El Rey
September 29 – San Diego, CA – Belly Up
October 1 – Santa Barbara, CA – Soho
October 2 – San Francisco, CA – Slim's
October 4 – Portland, OR – Doug Fir
October 5 – Seattle, WA – Tractor
October 6 – Vancouver, BC – Media Club
October 7 – Calgary, AB – Heritage Park Gasoline Alley
October 10 – Chicago, IL – Double Door
October 12 – Washington, DC – 9:30 Club
October 13 – Baltimore,MD – Sound Stage
October 16 – Montreal, QB – Petit Campus
October 17 – Boston, MA – Paradise
October 20 – Philadelphia, PA – Milk Boy
October 21 – New York, NY – Hiro