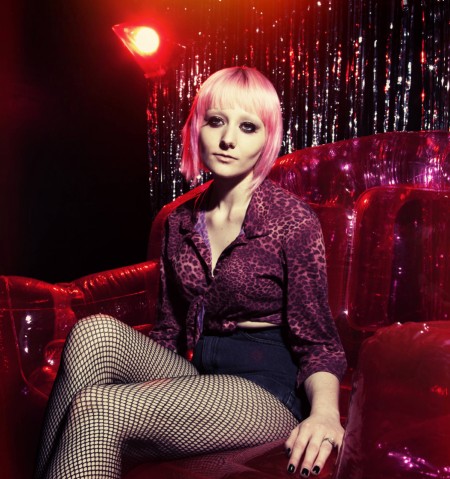 Jessica Lea Mayfield Joins ATO and Announces "Make My Head Sing"
We're super excited to add Jessica Lea Mayfield to the ATO family!  Jessica's new album Make My Head sing will be available everywhere on vinyl, CD, and digitally on April 15th.
On Friday, Rolling Stone officially announced Make My Head Sing.  Read it here or below.
New song 'Oblivious' combines country vocals and loud amps
By John Luerssen
January 31, 2014 7:00 AM ET
On "Oblivious," Jessica Lea Mayfield's echo-laden bluegrass vocals mesh with scorching electric guitar lines to render remarkable results. The innovative, genre-bending number premieres here ahead of Make My Head Sing . . . , which will be released on April 15th on ATO Records.
"My guitar amps were so loud when we recorded this that it made me feel nauseous," Mayfield tells Rolling Stone of the track. The album was co-produced by Mayfield and her bassist, collaborator and husband Jesse Newport.With the follow-up to 2011's acclaimed Tell Me – which was produced by the Black Keys' Dan Auerbach and described here as "a disarming collision of stark country balladry, dynamic alternative rock and arty electronic pop" – Mayfield does just that.
Tracked at Nashville's Club Roar Studio with drummer Matt Martin, the 10-song Make My Head Sing . . .  reflects the artist's desire to simplify things. "Bands are so big these days – I wanted to get in the studio and make a rock record and hear real guitar tones and something heavy," Mayfield says.
Details of Mayfield's upcoming nationwide tour to support the album will be announced soon. Ahead of the LP's release, she will make a one-off appearance supporting Tegan and Sara at Cleveland's Masonic Auditorium on February 7th, followed by sets at SXSW in Austin in mid-March.