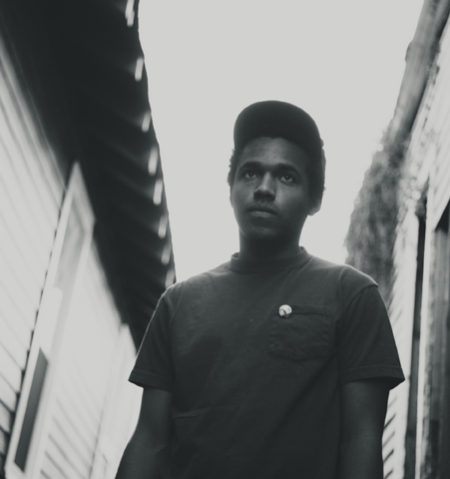 Benjamin Booker's Debut Single "Violent Shiver" Out Now!
Download and Stream Benjamin Booker's Debut Single "Violent Shiver" at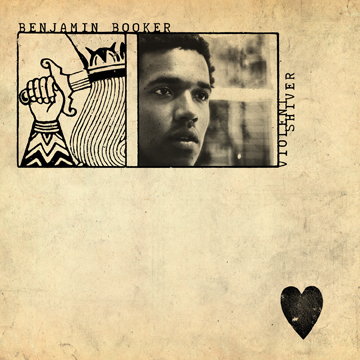 ATO Records is excited to announce the debut single of Benjamin Booker, "Violent Shiver." A 7" of "Violent Shiver," backed with "Spoon Out My Eyeballs," will be released on May 13. Pre-order the 7″ now on the ATO Records Official Store, and look out for Benjamin Booker's debut album, produced by Adrija Tokic, released later this year!
Check out the video for "Violent Shiver," accompanied by drummer Max Norton!
Benjamin Booker will be opening for Jack White on a series of July dates. Benjamin is currently supporting Hurray For The Riff Raff on its Northeastern U.S. run and will perform at the 2014 NON-COMM radio convention in Philadelphia (May 14-16). After his first U.K. headline tour and a trio of European shows in May, Booker will play a series of dates with Courtney Barnett, including the Music Hall of Williamsburg in Brooklyn (June 14) and New York City's Bowery Ballroom (June 17). He will also be performing at numerous festivals this summer, including the Newport Folk Festival and Lollapalooza. See below for itinerary.

Benjamin Booker – Upcoming Tour Dates
4/8 * – Philadelphia, PA @ World Cafe Live Upstairs
4/9 * – Washington, DC @ Sixth & I Historic Synagogue
4/10 * – Chapel Hill, NC @ Local 506
5/2 ** – New Orleans, LA @ Civic Theater
5/3 ** – New Orleans, LA @ Civic Theater
5/11 – Atlanta, GA @ Shaky Knees Festival @ Masquerade Music Park & Old 4th Ward Park
5/18 – Brighton, UK @ The Green Door Store
5/19 – London, UK @ Water Rats
5/20 – London, UK @ Old Blue Last
5/21 – Manchester, UK @ Soup Kitchen
5/24 – Paris, FR @ Mécanique ondulatoire
5/27 – Hamburg, DE @ Molotow Exil
5/29 – Amsterdam, NL @ Paradiso
6/14 ^ – Brooklyn, NY @ Music Hall Of Williamsburg
6/17 ^ – New York, NY @ Bowery Ballroom
6/18 ^ – Boston, MA @ Sinclair
6/24 ^ – Minneapolis, MN @ Varsity Theater
7/18-20 – Louisville, KY @ Forecastle Festival @ Louisville Waterfront Park
7/20 ^^ – St. Louis, MO @ Fox Theatre
7/21 ^^ – Milwaukee, WI @ Eagles Ballroom
7/23 ^^ – Chicago, IL @ Chicago Theatre
7/24 ^^ – Chicago, IL @ Auditorium Theatre
7/25-27 – Newport, RI @ Newport Folk Festival
7/27 ^^ – Pittsburgh, PA @ Stage AE – Outdoors
7/28 ^^ – Detroit, MI @ The Fox Theatre
7/30 ^^ – Detroit, MI @ Masonic Temple Theatre
7/31 ^^ – Toronto, ON @ Air Canada Centre
8/1-3 – Chicago, IL @ Lollapalooza @ Grant Park
8/29-31 – Wiltshire, UK @ End of the Road Festival
* supporting Hurray For The Riff Raff
** supporting Drive-By Truckers
^ supporting Courtney Barnett
^^ supporting Jack White