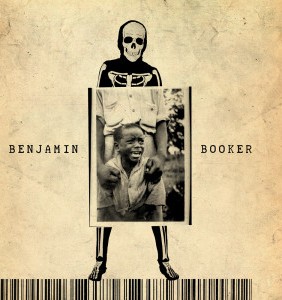 Benjamin Booker Debut Out NOW!
We're incredibly excited to bring you the debut album from New Orleans based blues-punk wunderkind Benjamin Booker. You can pick up the vinyl or CD at Benjamin's store, download it now from iTunes, or listen to the album in its entirety at NPR First Listen.
Check out his blistering performance of "Have You Seen My Son?" on CONAN, and read what the critics have to say about his debut below:
—
"A fierce debut." – Rolling Stone "Contender for rock record of the year." – SPIN "The #1 Under the Radar Artist You Should Be Listening to Right Now" – TIME Magazine "a raucous, unruly mix of punk, blues rock and soul" – New York Times "The suavest kid in Southern Rock." – GQ "If you've not heard of Benjamin Booker yet, get ready." – NPR
—
Benjamin Booker's self-titled debut album is out now on ATO Records. Benjamin Booker is a young New Orleans based singer-songwriter, influenced by The Gun Club, Blind Willie Johnson, and T. Rex. The album has already earned early raves from SPIN ("a contender for rock record of the year"), GQ ("The suavest kid in Southern Rock"), Rolling Stone ("a fierce debut"), ELLE ("The god we've been waiting for") and Vice ("a layer cake of guitar shredding, incorporating Dinosaur Jr. quality riffs with an insistent, punk-like forward motion").
—
When Benjamin Booker played Lollapalooza, Rolling Stone named him the weekend's Best Rock Star Moment ("though Lollapalooza is always filled with countless rock acts, Booker may have been the strongest and most refreshing"). When he played Newport Folk Fest, Billboard named him the second best performance of the entire event ("a tight, raucous set that comes with enough well-placed gaps in the riffage onslaught to highlight his searching, soulful lyrics"). When he toured opening for Jack White, Jack brought him back out during his own set for a show-closing guitar duel.
—
Naming him the first of ten July "Artists You Need To Know" last week, Rolling Stone said Benjamin sounds like "Howlin' Wolf's scrawny, bipolar little cousin discovered a fuzzbox." Watch his "Violent Shiver" live video:
Directed by Rick Alverson ('The Comedy' and videos for Sharon Van Etten & Bonnie Prince Billy), "Have You Seen My Son" finds Benjamin roaming an abandoned Virginia prison in stark, beautiful black & white. Watch here:
—
Benjamin Booker Tour Dates
08/20 – San Francisco CA @ Brick & Mortar
08/21 – Los Angeles CA @ The Echo
08/22 – San Diego CA @ Soda Bar
08/24 – Los Angeles CA @ FYF Fest
09/25 – Nashville TN @ High Watt #
09/26 – Louisville KY @ Zanzabar #
09/27 – Chicago IL @ Schubas #
09/29 – St. Paul MN @ Turf Club #
10/01 – Kansas City MO @ The Record Bar #
10/03 – Dallas TX @ Three Links
10/04 – Austin TX @ Austin City Limits Festival
10/10 – Austin TX @ Continental Club
10/11 – Austin TX @ Austin City Limits Festival
10/17 – Birmingham AL @ The Bottletree #
10/18 – Atlanta GA @ Vinyl #
10/20 – Washington DC @ U St. Music Hall #
10/21 – Philadelphia PA @ World Cafe Live – Downstairs #
10/22 – Cambridge MA @ TT The Bear's #
10/24 – Tallahassee FL @ Club Downunder
10/25 – Tampa FL @ Coral Skies Festival
10/26 – West Palm Beach FL @ Coral Skies Festival
10/29 – Orlando FL @ The Social
10/30 – Gainesville FL @ High Dive
10/31 – Mobile AL @ Soul Kitchen
11/01 – New Orleans LA @ Voodoo Music Experience