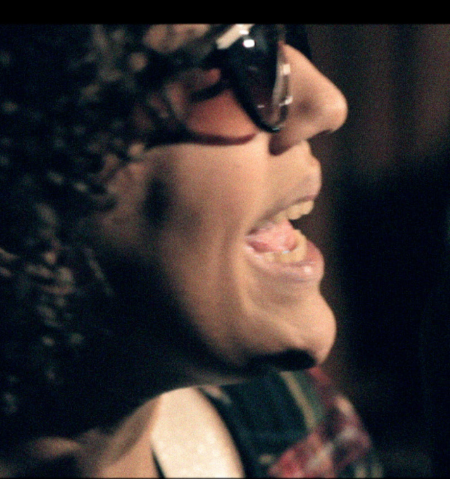 Alabama Shakes Premiere "I Ain't The Same" Video and Kick Off Fall Tour!
Alabama Shakes will launch their fall North American headline tour tonight at Nashville's Public Square Park with a free show that is part of the "Live On The Green" concert series. The run will include sold-out dates at New York City's Terminal 5 (10/4), Boston's House of Blues (10/5) and the Riviera Theatre in Chicago (12/1) plus a visit to the sold-out Austin City Limits Festival (10/12).
"I Ain't The Same," Alabama Shakes' new video, recently premiered on VEVO.  The clip, directed by Jane Pollard (Nick Cave & The Bad Seeds), is the second in a series of videos showcasing the band's powerful live performances. It was filmed in London at KONK Studios, which is owned by Ray Davies and The Kinks.

Alabama Shakes will perform at the ninth annual Black Ball on November 1st at New York City's Hammerstein Ballroom, sharing the stage with Beyoncé, Carole King, Angélique Kidjo, Keep a Child Alive co-founder and event host, Alicia Keys, and emcee Whoopi Goldberg. The Black Ball, which honors Oprah Winfrey and Angélique Kidjo this year, is a special benefit event raising hopes, dreams and millions of dollars to help children and families affected by HIV/AIDS in Africa and India.
Alabama Shakes debut album Boys & Girls is available now.

Alabama Shakes – Fall North American Tour Dates
9/27 – Nashville, TN  @ Public Square Park – Live On The Green w/Apache Relay, Fly Golden Eagle
9/28 – Memphis, TN @ The New Daisy Theater – w/Fly Golden Eagle  SOLD OUT
9/29 – Atlanta, GA @ Masquerade Music Park – w/Fly Golden Eagle  SOLD OUT
10/1 – Philadelphia, PA @ Electric Factory – w/Fly Golden Eagle
10/2 – Toronto, ON @ The Kool Haus – w/Fly Golden Eagle  SOLD OUT
10/4 – New York, NY @ Terminal 5 – w/Fly Golden Eagle  SOLD OUT
10/5 – Boston, MA @ House of Blues – w/Fly Golden Eagle  SOLD OUT
10/6 – Columbia, MD @Virgin Mobile FreeFest
10/8 – Louisville, KY @ Brown Theater – w/Fly Golden Eagle  SOLD OUT
10/9 – St. Louis, MO @ The Pageant – w/Fly Golden Eagle
10/11 – Austin, TX @ Stubb's  SOLD OUT
10/12 – Austin, TX @ Austin City Limits Festival  SOLD OUT
10/14 – Mexico City, Mexico @ Corona Capital Festival
10/25 – Tuscaloosa, AL @ Tuscaloosa Amphitheater w/Neil Young & Crazy Horse
11/30 – Milwaukee, WI @ Riverside Theatre
12/1 – Chicago, IL @ The Riviera Theatre  SOLD OUT